GWR Australia Technical Director Ben Vanzyl has starred in the Rally of the Bay event, held in Batemans Bay on Saturday, finishing second in the 2WD class and a fine 15th outright (out of a 57-car field) aboard his newly-acquired Ford Fiesta ST, supported by Syd Fab, Smithfield Cartons and Royal Purple, along with GWR.
Ben, guided by his partner Nadine Bucher as navigator, was thrilled with the result after only making it into the rally at the last minute.
"We've had the car since February, but there was a lot of work to do to prepare it for competition, and things only came together at the last minute for us to be able to get down to Batemans Bay," Vanzyl said.
Vanzyl adopted a conservative approach in the first few stages, but attacked the end of the rally harder as he became more confident with the car.
"Early on, I was trying to avoid looking at the leaderboard and stage times, because I didn't want to tempt myself to push beyond the limits and throw it into the bush," he said.
"But Nadine was keeping an eye on our overall position and she was providing me with all the support and encouragement I needed. I felt really comfortable in the car after the first few stages and when we reached the service point half way into the rally, I found out we were running third in class.
"I pushed harder in the next few stages while we were still running in daylight, because I didn't want to be taking any unnecessary risks in the last couple of stages at night."
By the time Ben and Nadine crossed the finish line at the end of the final stage, they were second in the 2WD Class, an outstanding result considering they were running without pace notes.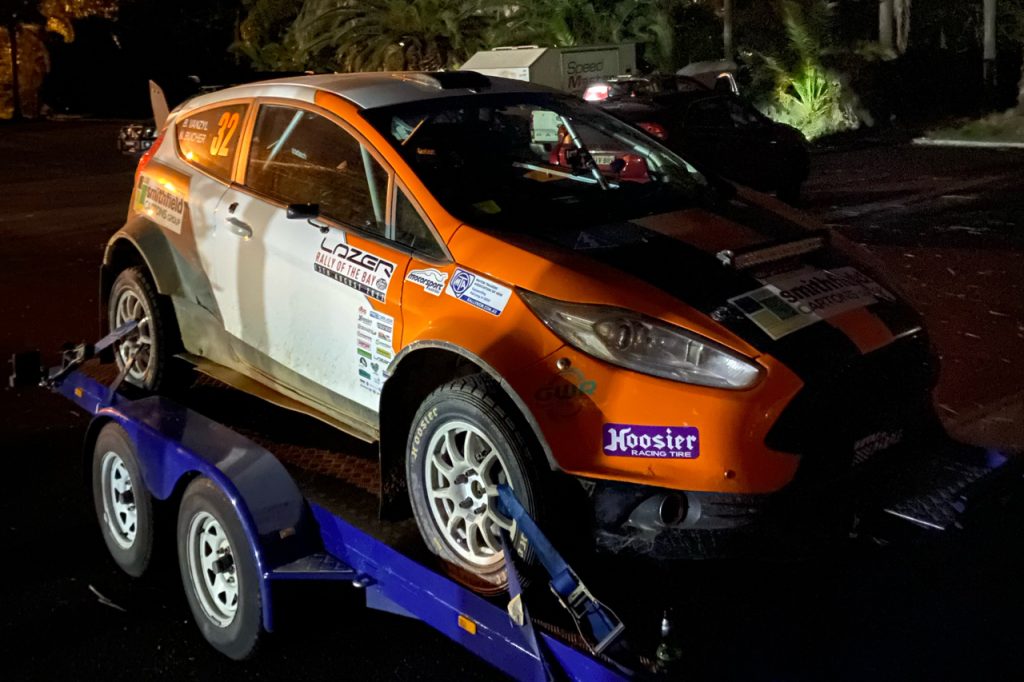 "We were using a road book, which only gives you a very rough guide on the terrain and means you have to drive with a degree of caution, because you're relying on what you can see and you're never quite sure what's around each corner," Vanzyl said.
With the first rally in the Fiesta – built to G2 regulations with modifications to the suspension, transmission and bodykit – under his belt, Vanzyl is eyeing further events in the car.
"The Rally of the Bay result is a fantastic way to start with this new car and gives us a very solid base to build upon.
"I'm aiming to do some more rallies this year to make sure the car is reliable and I'm totally comfortable in it, and then next year I'd like to have a crack at the NSW Rally Championship," Vanzyl concluded.