GWR Australia's two entrants in Round 2 of the MRF Tyres NSW Production Touring Car Championship at Wakefield Park, Ben Kavich and Michael Sheargold, both enjoyed success over the course of the weekend with Sheargold scoring a win and Kavich a trio of top-three finishes.
Sheargold's win came during wet weather in Race 1, when he exploited the all-wheel-drive traction of his Mercedes A45 AMG to set the fastest lap of the race en route to victory.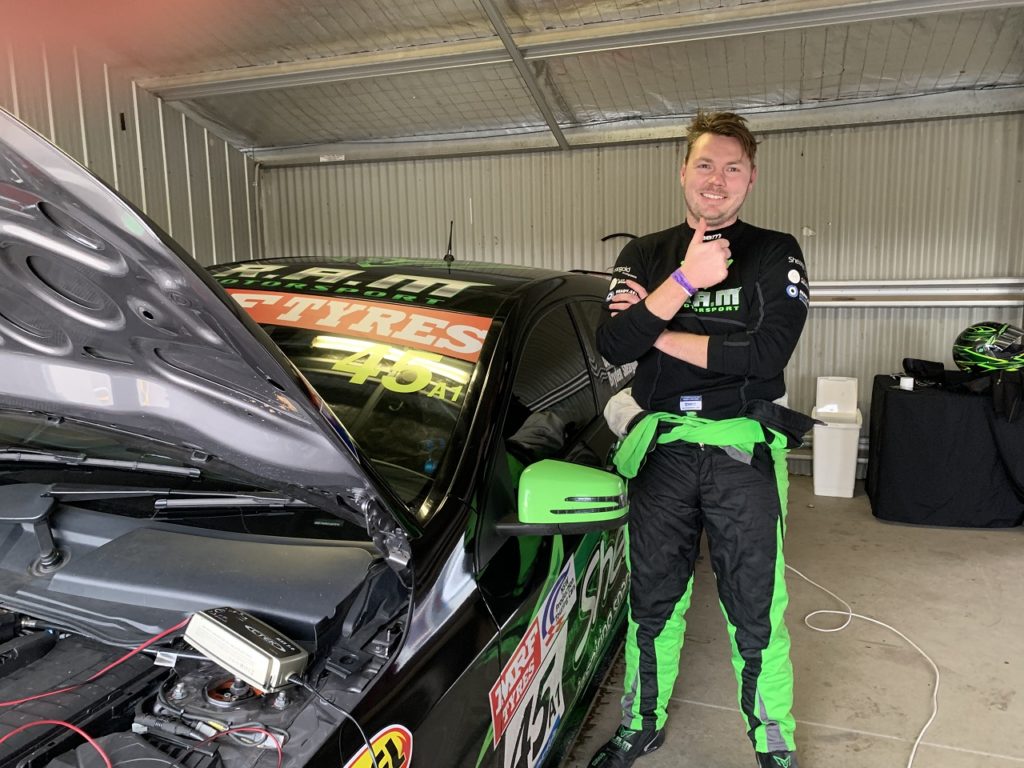 Kavich ran in second for much of the race before an off-track excursion relegated him to third position.
An excellent start for Kavich in Race 2 saw him taking the lead, before a minor excursion at Turn 9 caused him to relinquish the lead to Daniel Oosthuizen's HSV Clubsport.
Kavich again led early in Race 3 before Oosthuizen overtook him at Turn 8; he settled for second at the finish.
Sheargold's dry weather pace was not quite as strong as his wet weather speed; he finished fifth in Race 2 and sixth in Race 3.
After being among the front-running contenders throughout the event, both drivers were satisfied with their results.
"In the wet, our pace was excellent and I was stoked to break through for my first outright race win," Sheargold said.
"I lost a few positions at the start of Race 2 and I didn't quite recover after that, but it's still been my strongest weekend in Production Touring so far."
"We had a good car, it was good enough to qualify on pole and clean-sweep the races," Kavich said.
"Unfortunately, I made few mistakes; I had a spin on my best lap in qualifying and I had a couple of offs in the first two races that gave positions away.
"The last one was fairly clean, but Daniel was just too fast for me.
"GWR have done a fantastic job, the car was really strong and it's good preparation for the Bathurst 6 Hour; we were vying for outright race wins, which we didn't really expect." The next round of the NSW Production Touring Car Championship will be held at Sydney Motorsport Park on 1-2 August.