GWR Australia has scored a trio of top 10 finishes in the fourth and final race of the Porsche Paynter Dixon Carrera Cup Australia season opener at the Australian Grand Prix today, with Dylan O'Keeffe, Michael Almond and Duvashen Padayachee all recovering from various setbacks earlier in the weekend.
Qualifying was a struggle for all three drivers; a red flag during the session meant they were not able to complete a flying lap on their second set of tyres. As a result, they lined up 15th (Almond), 17th (O'Keeffe) and 19th (Padayachee) for the weekend's first race.
In the opening race, some sensible driving saw Padayachee progressing to 11th, while O'Keeffe was also making up places before a chunk of debris from another competitor's car punctured his radiator, causing him to fall back to 17th on the final lap. A spin for Almond forced the South Australian into retirement.
The second race was a chaotic affair, punctuated by two Safety Car interruptions. Padayachee progressed to 10th, while O'Keeffe was 13th despite spending much of the race sliding on radiator fluid from another driver. Almond came home 16th after a dive-bomb from another competitor saw him firing off the road in the first corn er.
In Race 3, an excellent start from O'Keeffe saw him gaining five positions on the opening lap and he ultimately finished seventh; Almond was 12th after spending much of the race in a freight-train of cars, while an unfortunate collision for Padayachee in the first corner forced him into retirement with a broken steering arm.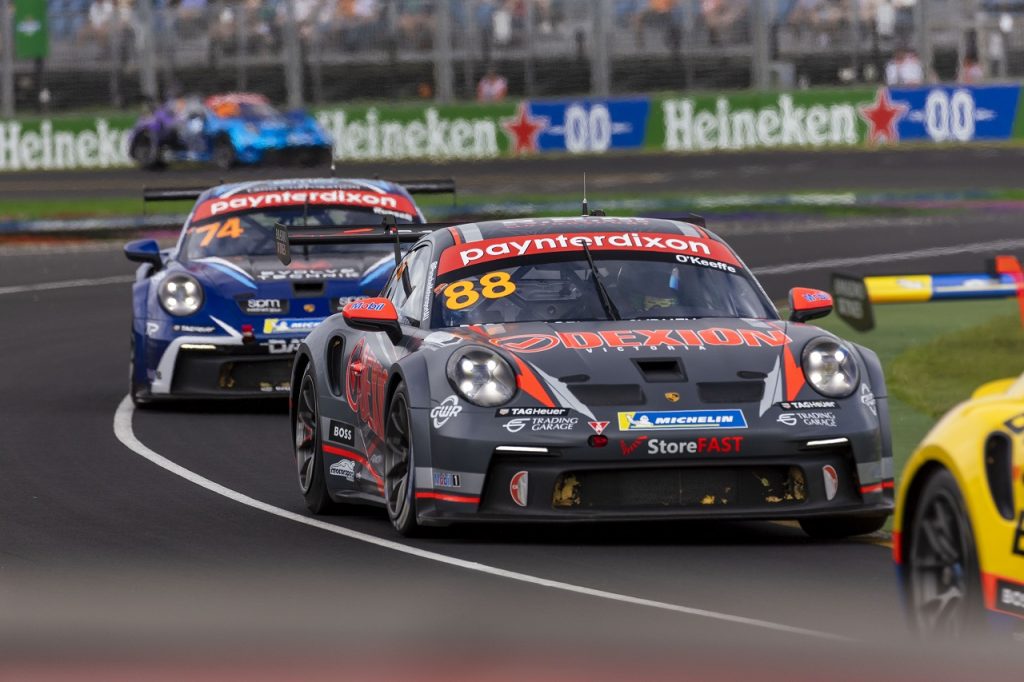 Another blinder start enabled O'Keeffe to move into the top five at the start of Race 4 and he ultimately finished fourth. Almond recorded his best result of the weekend with eighth, while Padayachee charged from 19th to 10th.
All three drivers were encouraged by their progress across the weekend.
"When I had clear track, the car was fast and we've definitely learned a lot this weekend," O'Keeffe said.
"In the early races, it was tough being buried in the mid-field but we gradually moved forwards."
"The DNF in Race 3 was disappointing because without it, we would have been inside the top 10 on points," Padayachee added.
"The car was definitely fast enough to be in the top 10 in every race and that will be our aim moving forward."
"I'm still learning the new car, but we made some good gains this weekend," Almond said.
"The mid-pack battles are tough, it's the most competitive Carrera Cup field we've ever seen."
Team owner Garth Walden was satisfied with the way the weekend finished.
"After qualifying, I thought we were in a lot of trouble, but we made some big improvements for the races," Walden said.
"To have all three cars in the top 10 in the last race was an excellent recovery after our slow start to the weekend, but moving forward our focus needs to be on qualifying better so we can race up the front rather than having to battle through the pack."
The next Carrera Cup round will be held at Victoria's Winton Motor Raceway, 20-22 May.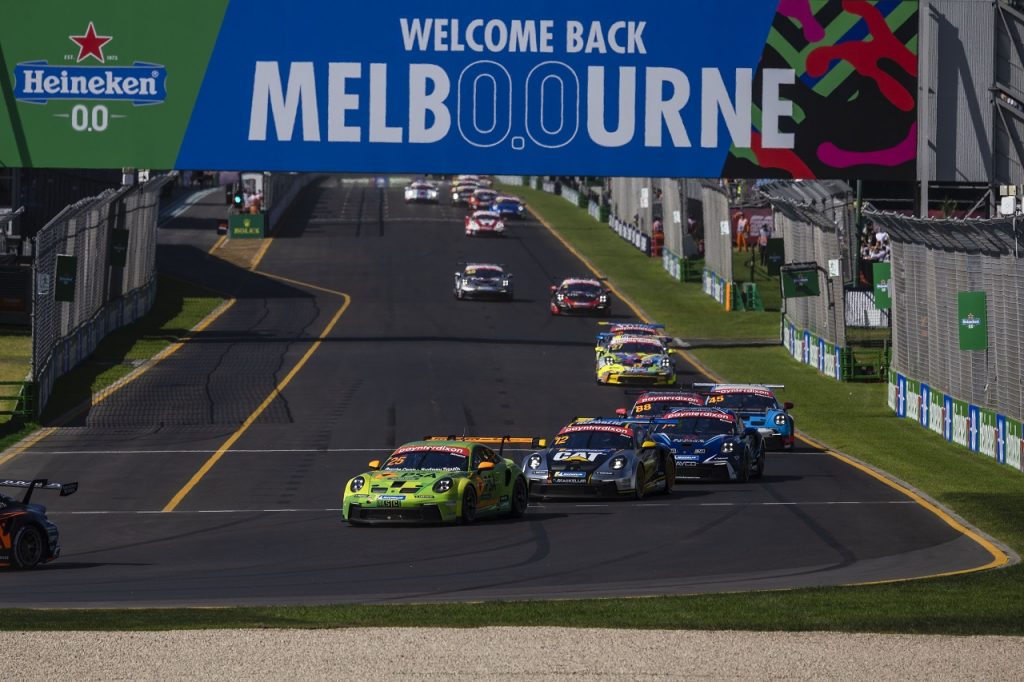 Round Results Summary
Qualifying: Amond 15th, O'Keeffe 17th, Padayachee 19th
Race 1: Padayachee 11th, O'Keeffe 17th, Almond DNF
Race 2: Padayachee 10th, O'Keeffe 13th, Almond 16th
Race 3: O'Keeffe 7th, Almond 12th, Padayachee DNF
Race 4: O'Keeffe 4th, Almond 8th, Padayachee 10th
Overall: O'Keeffe 8th, Padayachee 12th, Almond 15th
Carrera Cup Championship Standings
1. Max Vidau – 154
2. David Wall – 150
3. Aaron Love – 147
4. Harri Jones – 135
5. Ryan Suhle – 83
6. Christian Pancione – 82
7. David Russell – 77
8. Dylan O'Keeffe – 72
9. Simon Fallon – 65
10. Angelo Mouzouris – 61
12. Duvashen Padayachee – 44
15. Michael Almond – 40