The final round of the NSW Production Touring Car series brought about changeable weather conditions and standout performances from the five car attack at GWR.
Contested on the support bill for the ARMOR ALL Sydney SuperNight, and with the largest field in the category's history, the weekend saw three races all ran on Sunday after practice and Qualifying on the Saturday.
In a heavily congested qualifying session as 53 cars vied for space on track, GWR locked out the final three places inside the A1 class top 10. Ben Kavich, Michael Auld and Alex Bryden qualifying eighth through 10th respectively. Brent Howard, competing in A2 class, put himself fifth in class while Hayden Auld who drove a Hyundai Excel qualified third in E class.
Race one was a wet affair, highlighted by a stunning rise up the order from Bryden, who gained 14 spots overall in the race and finished fourth in class. Kavich and Michael Auld also gained spots, finishing sixth and seventh in A1 class. Howard recorded a position six finish in A2 while Hayden Auld secured his first podium of the weekend with second in E class.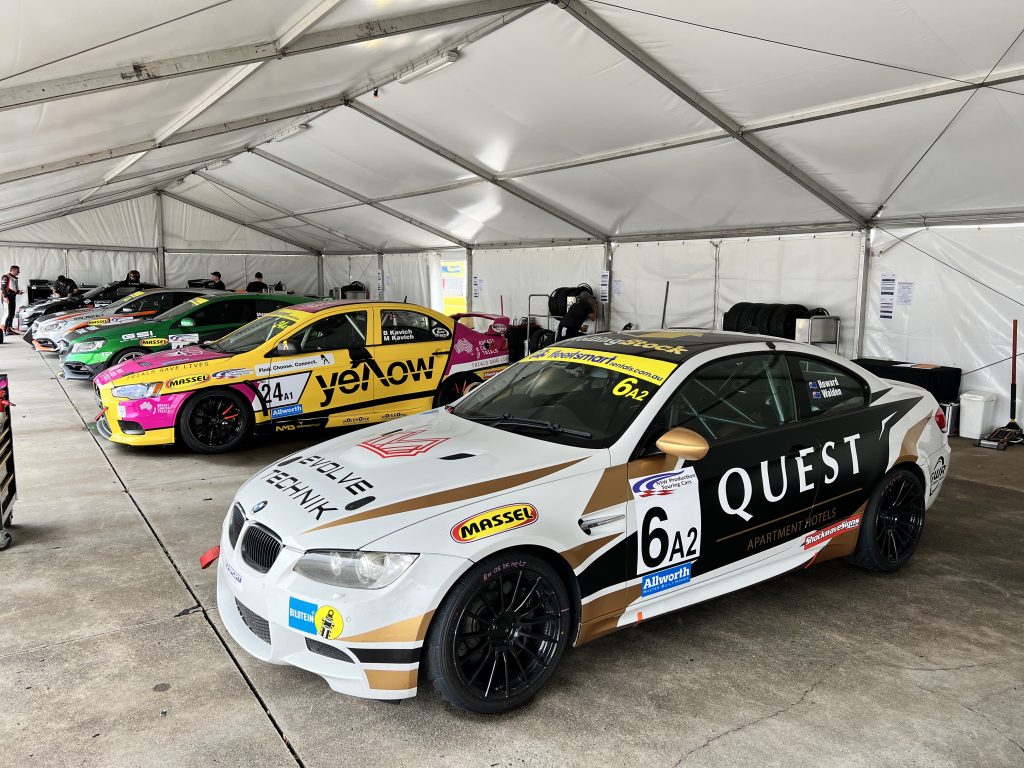 The second race of the weekend was the wettest affair of the lot, with everyone struggling in treacherous conditions. The father/son duo of Michael and Hayden Auld finished where they started in P11 overall and then second in class once more. Bryden had a lap one spin but once again passed a host of cars to recover up to ninth overall. Kavich and Howard were also caught out by the wet conditions with the park recovering to a P17 and P34 finish outright.
In the final race, the track had dried out significantly and our team got to work finishing the weekend of strongly. Howard picked up his best finish of the round by gaining eight places to finish 26th outright and sixth once again in class. Our A1 class runners battled through together to finish 10th through 12th overall, Michael Auld leading home Kavich and Bryden. Hayden Auld completed his weekend with a third podium form as many races, finishing second in class.
With the final round of the NSW Production Touring Car series complete for 2021, attention for GWR now turns to Challenge Bathurst where they will be running multiple cars.