RAM Motorsport/GWR Mercedes-AMG GT3 drivers Michael Sheargold and Garth Walden have rounded out the 2022 Fanatec GT World Challenge Australia Presented by AWS season with a race win and sixth outright in the Am Class at the Velo Adelaide 500, along with wrapping up second in the class standings.
Both drivers performed well in qualifying, with Sheargold and Walden ended up third and first in their respective sessions despite a red flag interruption in Sheargold's session.
Sheargold took the reigns for the opening stint in Race 1 and was running well before he was turned around by another competitor; with his car parked awkwardly against the wall, Sheargold lost over a minute extricating himself, losing a lap to the leaders. Walden brought the car home sixth in the Am Class.
Race 2 was a much smoother affair; Walden completed the opening stint in a solid position before handing over to Sheargold, who became engaged in some close battles on his way to seventh outright and third in the Am Class.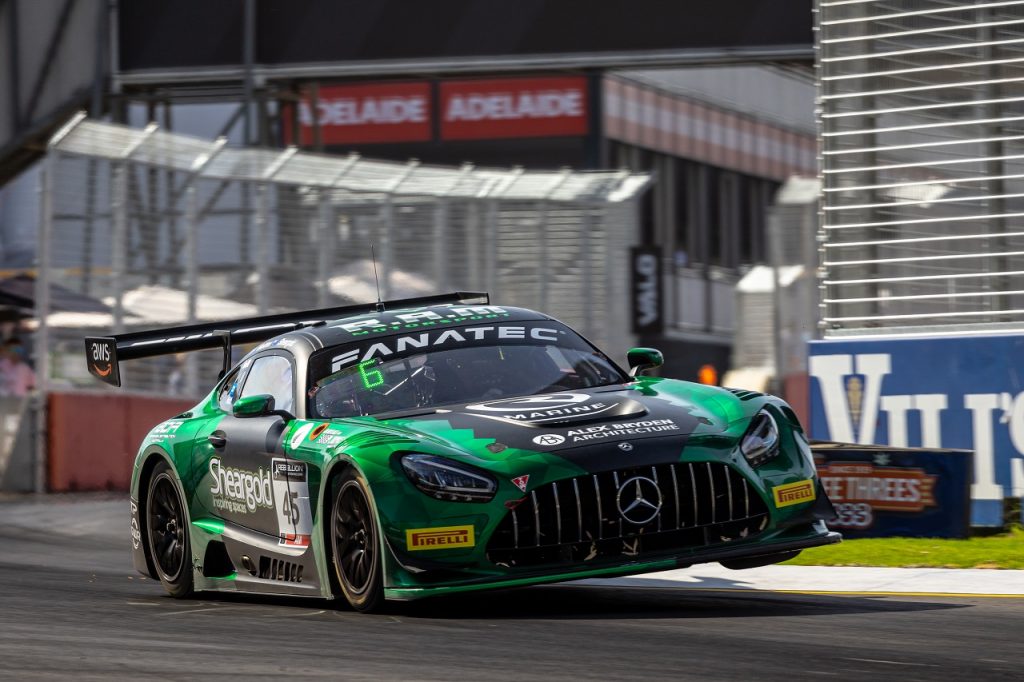 Sheargold returned to the driver's seat of the RAM Motorsport Mercedes AMG GT3 for the opening stint of Race 3, maintaining the car's position before swapping with Walden, who fended off fellow Am Class competitor Paul Stokell in an exciting battle throughout the closing laps.
In the end, Sheargold and Walden finished second overall, missing the Am Class round win by just two points, as well as securing second in the championship.
Sheargold was delighted to finish the weekend with a race win in his first visit to the Adelaide street circuit.
"This weekend, I gradually built up my speed and confidence, and by the end of the weekend my pace was decent," Sheargold said.
"There was a fair bit of carnage among the other competitors this weekend, so to come away without any damage was a fair achievement. Had it not been for the incident where we got turned around in Race 1, we would have been right in the hunt for a round win."
"Mike did a great job all weekend, and in the last race he handed the car over to me in a position where all I had to do was bring it home," Walden added.
"I had a good battle with Paul Stokell at the end, there was a bit of cat-and-mouse action under brakes at Turn 9 but I was able to hold him off."
While it was a season of highs (Bathurst 3 Hour class win) and lows (pre-Bathurst 12 Hour testing crash and non-finish at the 12 Hour), Sheargold was pleased with the season as a whole.
"I'd never driven outside New South Wales before this year, so I was super-happy to collect some race wins and round podiums," he said.
"It gives us a solid base to build upon for next season."
"It's great to work with Mike and help him along the way," Walden said.
"The goal this year was to chip away, gradually improve and not get too greedy. Mike has shown his ability to improve at circuits he's never visited, so I'm really happy with how the year went."
The RAM Motorsport team will enjoy a well-earned break over the off-season, ahead of another busy racing program in 2023.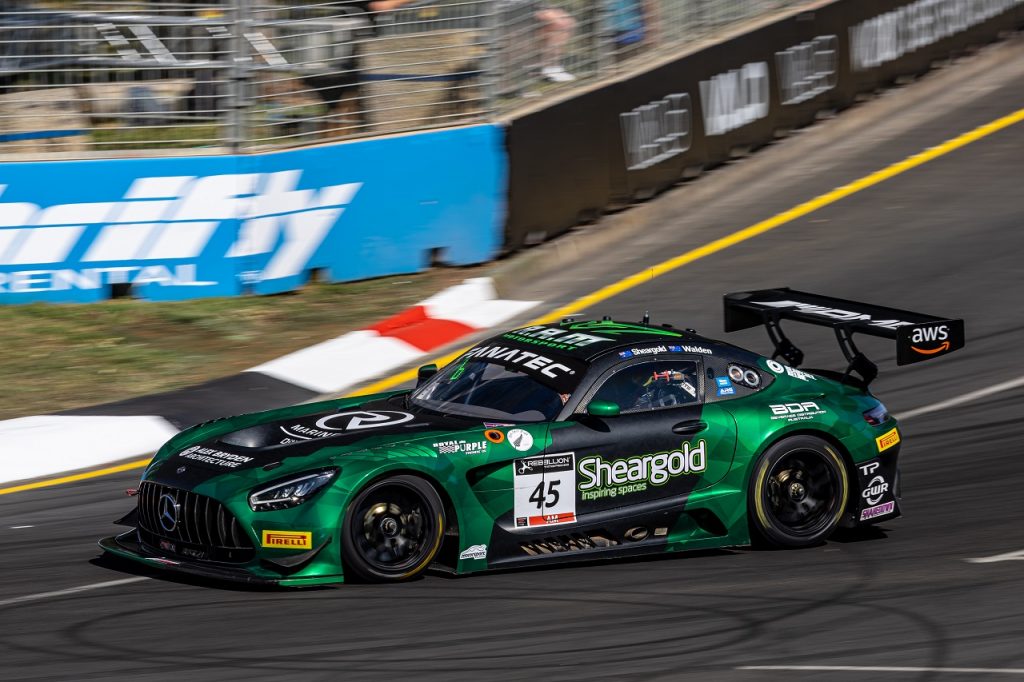 GT World Challenge Australia Round 6 Results (Am Class)
Qualifying 1: 3rd
Qualifying 2: 1st
Race 1: 6th
Race 2: 3rd
Race 3: 1st
Overall: 2nd