Fanatec GT World Challenge Australia driver Mike Sheargold is using his recent bowel cancer diagnosis to raise awareness and funds for Bowel Cancer Australia, a 100% community-funded national leading national charity dedicated to prevention, early diagnosis, research, quality treatment and care, so everyone affected by bowel cancer can live their best life.
Sheargold was diagnosed with bowel cancer a fortnight ago and has just undergone surgery. Because the cancer was detected and removed early, Sheargold's prospects of a full recovery are very positive.
"I'm feeling a bit sore and tired, but very happy and overwhelmed with the support from my family, friends and motorsport community, not to mention the care and support I've received from all the doctors and nurses" the Mercedes-AMG GT3 driver reported from his hospital bed.
Had it not been for the medical examination required for Sheargold to renew his Motorsport Australia competition licence, he may not have been so lucky.
"When I did the medical to renew my licence, the blood test detected low iron levels, so my GP suggested some further tests, which ultimately resulted in the cancer diagnosis," Sheargold said.
"Normally, people don't commence regular bowel cancer screening until they reach 50, so it could have gone undiagnosed for a long time and ended up becoming far worse. I really have my involvement in motorsport to thank for catching it at such an early stage."
RAM Motorsport plans to use the motorsport platform to raise awareness of early-onset bowel cancer and support lowering the screening age in response to the increasing rates of bowel cancer in younger people.
RAM Motorsport has unveiled a special Bowel Cancer Australia livery to be displayed on their Mercedes-AMG GT3 from the next GT World Challenge Australia round at Sydney Motorsport Park in late July.
Bowel Cancer Australia Medical Director, A/Prof Graham Newstead AM said, "1-in-10 new bowel cancer cases now occur in people under the age of 50."
"Younger people need to be aware of, and act on, these potential signs and symptoms and have them investigated so as to rule out bowel cancer as an underlying cause."
"Almost 99% of bowel cancers can be successfully treated when detected early."
"We are grateful for the support of RAM Motorsport in raising awareness of early-onset bowel cancer and the importance of lowering the screening age."
The Bowel Cancer Australia Mercedes will be on track for Round 4 of GT World Challenge Australia, 28-30 July at Sydney Motorsport Park, and Round 5, 11-13 August at Queensland Raceway.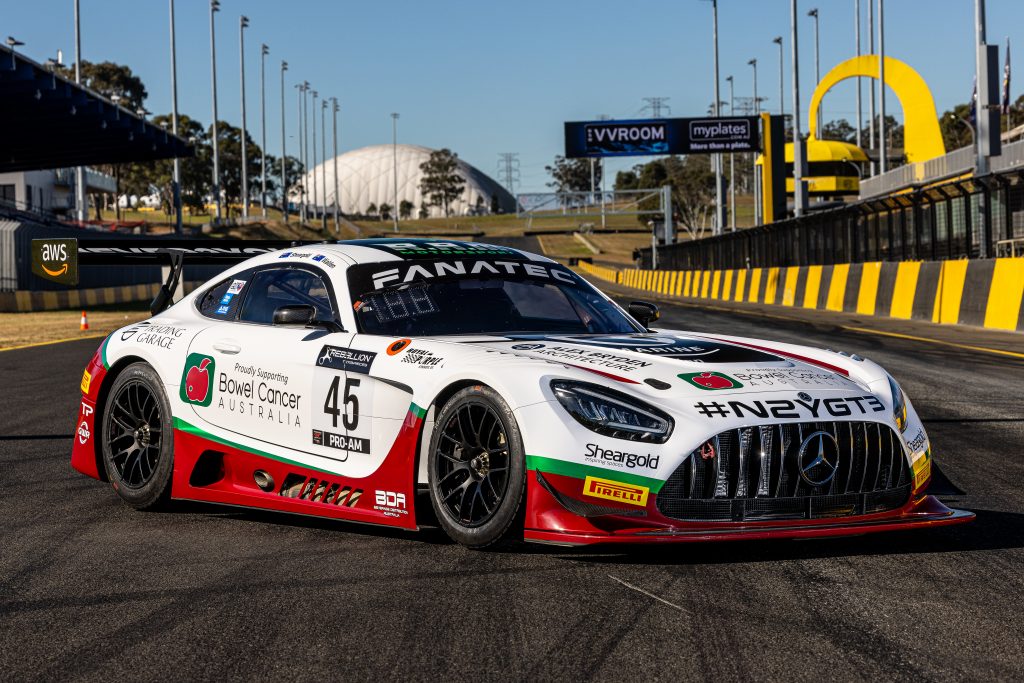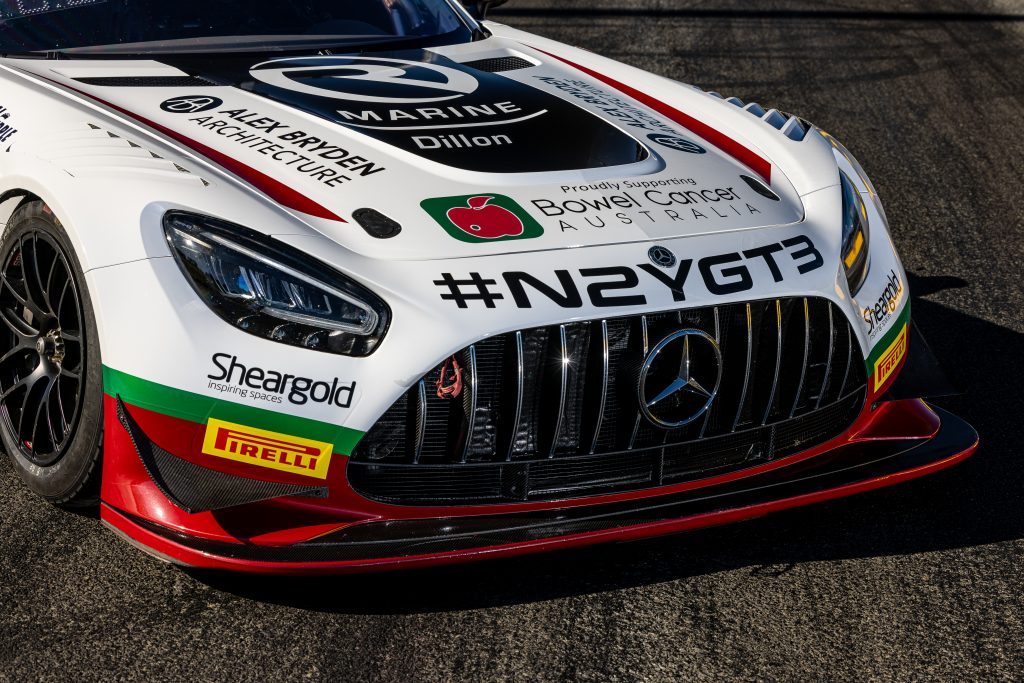 To kick start the campaign Mike and his wife Lauren, together with the Sheargold Foundation, have pledged $50,000 and are hopeful that with further support this amount can be matched.
Donate today by scanning the QR code below or visiting: https://n2ygt3.gofundraise.com.au