RAM Motorsport and GWR Australia have paid tribute to the Australian motorsport community for ensuring they can still compete in this weekend's Liqui-Moly Bathurst 12 Hour, after a crash in testing at Sydney Motorsport Park last Thursday threatened to derail their campaign.
Michael Sheargold, Brett Hobson and Garth Walden had all been completing laps in the team's Mercedes-AMG GT3 before a crash for Sheargold caused significant damage to the car.
A subsequent assessment of the vehicle revealed it was not able to be fixed in time for the 12 Hour, leaving the team scrambling for a back-up plan. Miraculously, another 2020-spec Mercedes was able to be sourced, ensuring the team will still be on the grid this weekend.
While admitting the incident was less than ideal, the ever-optimistic Sheargold is still looking at the positives.
"During the test day, I was becoming more confident with the car and to be honest, I just pushed a fraction too hard and it caught me out," Sheargold said.
"It oversteered at Turn 6 and once I hit the grass, there was no chance of stopping it before it hit the wall. Unfortunately, there were no tyres in that section of the track and it just went straight into the concrete, so the chassis bore the brunt of the impact.
"I was kicking myself afterwards, but since then I've gone away and analysed what went wrong, to ensure it doesn't happen in the future. Crashing is never a good feeling, but I will learn from the mistake."
Sheargold said the support from everyone in the paddock, including rival drivers and teams, has been tremendous.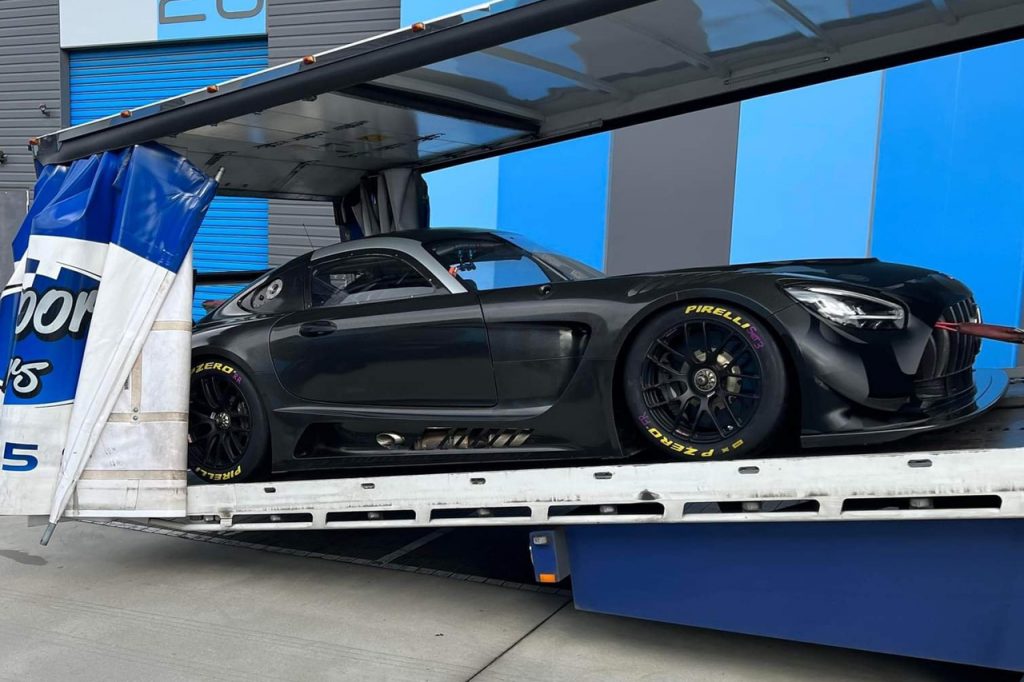 "When you have an incident like that, you realise just how strong the camaraderie is in the motorsport fraternity," Sheargold said.
"Organisations such as HWA in Germany and Triple 8 here in Australia were able to assist us with acquiring the car from its previous owners, but I've also had phone calls from other teams and drivers offering to lend us a hand.
"Occasions like these really do demonstrate that while we might be fierce rivals on the track, we'll all do everything we can to help one another off the track."
With the Mercedes now at the GWR Australia workshop, Garth Walden and his team are now working intensively to ensure the car is fully prepared for this weekend.
"I need to say a huge thanks to Garth and the GWR squad, they are working absolutely tirelessly to set the new car up for the Mountain and wrap it in the RAM Motorsport colours. It's a massive effort, but it will all be worthwhile once we hit the track."
Practice for the Liqui-Moly Bathurst 12 Hour commences on Friday.