Garth Walden Racing will feature across two categories at the Repco Bathurst 1000 with Brett Hobson readying for a Trophy Class title challenge in Fanatec GT World Challenge Australia powered by AWS and Indiran Padayachee in Porsche Paynter Dixon Carrera Cup. Hobson will be joined in GT competition by the recently announced Mercedes entry of Michael Sheargold and Garth Walden himself.
This year's finale of GT World Challenge Australia will serve as a swansong to Hobson's current Nissan GTR GT3 before he upgrades to a newer spec for the 2022 season. Hobson comes to Bathurst in hot form having recently claimed the fastest overall time at Challenge Bathurst in a first hit out for his new spec Nissan.
"It's great to be coming off the back of Challenge Bathurst, it's going to be very helpful to have that fresh in the mind," said Hobson.
"The new spec is obviously quite quick but I decided it would be less pressure if I stayed in the older version one last time. If I hopped in the new one I'd be expecting myself to perform better and go faster than previous rounds. We did a full rebuild of the older spec one as well so it's all fresh ready to go.
"I think rain or dry we're in a decent position to challenge for the outright honours. Earlier this year we put it second on the grid here. So we should be there about again, although then you remember Christopher Mies is having a run. I don't know if anybody will be able to touch him, he's astonishingly good.
"I haven't actually looked at the Championship equation for the Trophy title. We'll just let the round play out and see where we end up. Anything can happen, and that's only amplified by the Mountain itself and the weather forecast," Hobson concluded.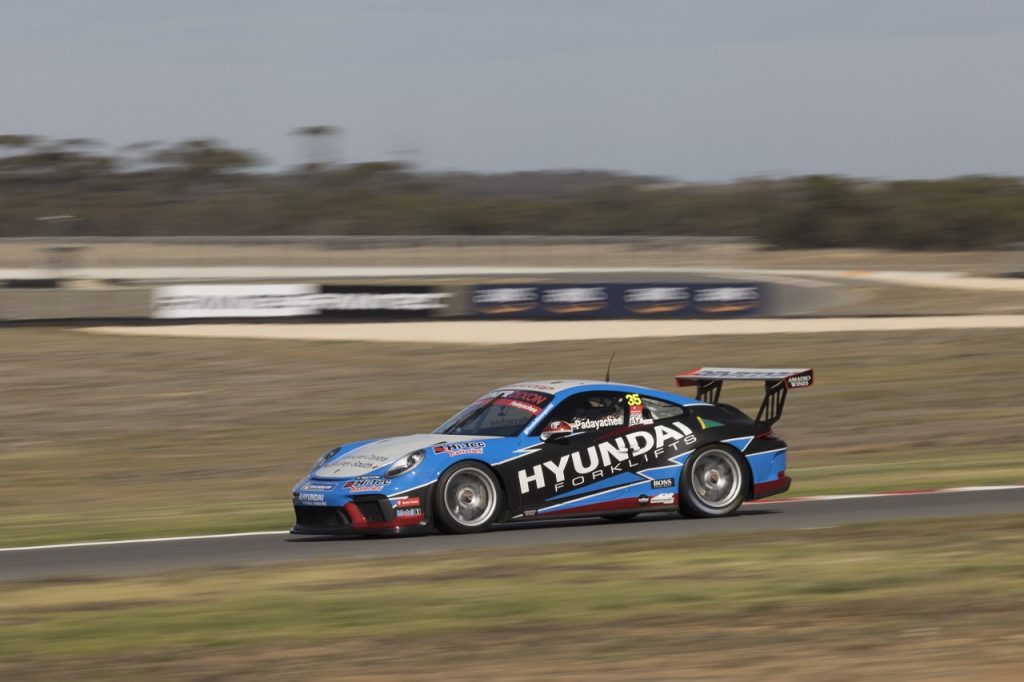 Padayachee will have a busy week in the Carrera Cup Pro-Am Class as well, with the category hosting a double round format with four races across the event. The Championship will then conclude a week later at The Bend Motorsport Park.
From November 30-December 5 action will take place for both Fanatec GT World Challenge Australia powered by AWS and Porsche Paynter Dixon Carrera Cup.

PCCA Weekend Schedule
Wednesday, December 1
2:35pm – Practice (40 mins)
Thursday, December 2
11:20am – Qualifying (20 mins)
3:45pm – Race 1 (11 laps) Round 4
Friday, December 3
2:45pm – Race 2 (11 laps) Round 4
Saturday, December 4
3:00pm – Race 3 (15 laps) Round 5
Sunday, December 5
10:50am – Race 4 (9 laps) Round 5
GT Weekend Schedule
Tuesday, November 30
9:50am – Practice 1 (40 mins)
2:15pm – Practice 2 (40 mins)
Wednesday, December 1
11:10am – Qualifying 1 (20 mins)
11:35am – Qualifying 2 (20 mins)
Thursday, December 2
11:50am – Race 1 (60 mins)
Friday, December 3
8:55am – Race 2 (60 mins)