Brett Hobson will return to the Fanatec GT World Challenge Australia powered by AWS in 2023, driving alongside Mike Bailey in a Mercedes-AMG GT3 run by the GWR Australia squad.
Hobson is no stranger to GT competition, having competed in the category aboard a Nissan GT-R, but is looking forward to returning to the category in a Mercedes and stepping up to the Pro-Am class.
"I'm looking forward to racing in the Pro-Am class alongside Mike and seeing how we fare," Hobson said.
"I'm under no illusion it's going to be easy, because my classification as a Pro will put me up against some seriously well-credentialled drivers, like Jamie Whincup and Broc Feeney… but I'm up for the challenge.
Hobson's co-driver will be ex-pat Englishman Mike Bailey, who has become a popular figure in pit lane thanks to his exploits in Bentley GT3 cars.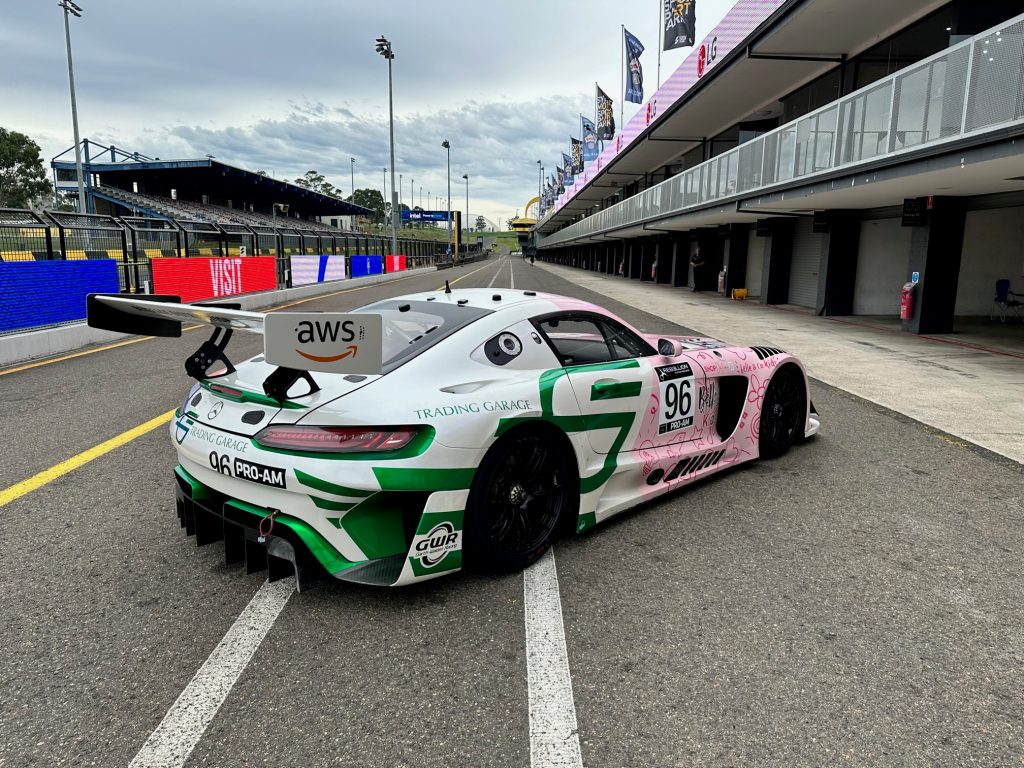 "I first met Mike in the category when he started racing the Bentley, and we became friends straight away – he's just such an easy person to get on with," Hobson said.
"One thing led to another and I ended up co-driving with him in the Bentley at Adelaide last year, where we had a great run.
"This year, Mike has come across to race the Mercedes with me and I think he'll really thrive in the GWR environment, because while Garth (Walden) is serious and competitive, he also knows how to create a happy and fun culture that runs through the team."
The Hobson/Bailey Mercedes AMG-GT3 will be presented in a unique pink livery that promotes Hobson's Belle and Co Kids business, an online store that retails products for young children and their parents.
"We've decided that GT World Challenge is a good platform for us to promote the Belle and Co Kids brand, as a lot of fans of the category are parents of young children, who fit right into our target demographic," Hobson said.
"We also have support from Trading Garage and Royal Purple for our 2023 campaign."
For this weekend's GT World Challenge opener at Bathurst, Hobson will be on double duty – he'll also share the RAM Motorsport Mercedes A45 in the Hi-Tec Oils Bathurst 6 Hour with Mike Sheargold and Dylan O'Keeffe.
"Doing double duty will be a challenge, but I'm confident I can adapt quickly between the cars," Hobson said.
"Over summer, I've been doing sprint car racing and swapping to circuit racing, so I've had some practice in changing between a couple of completely different types of cars."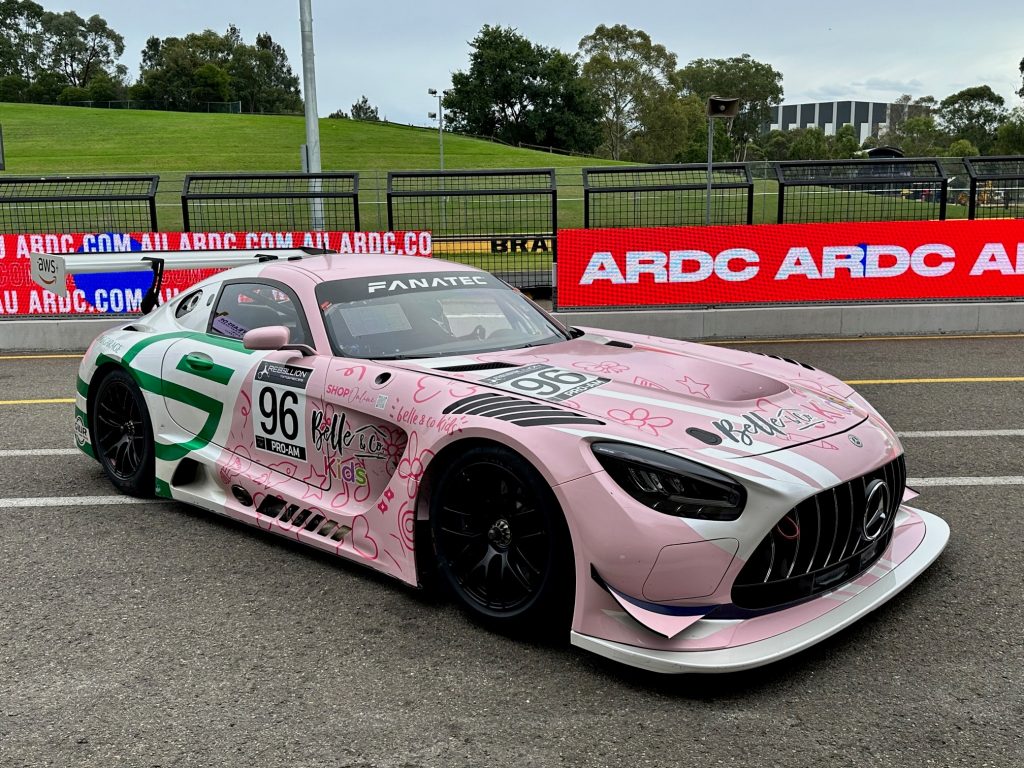 GT World Challenge Round 1 Schedule
Friday, 7 April
8:05am – Practice 1 (60 min)
1:40pm – Practice 2 (60 min)
Saturday, 8 April
10:25am – Qualifying (50 min)
2:55pm – Race 1 (60 min)
Sunday, 9 April
9:20am – Race 2 (60 min)