GWR Australia's three Radical SR3 drivers had a solid showing at Round 2 of the NSW Supersports Championship at Sydney Motorsport Park on Saturday, with each of them improving on their performances throughout the day.
Chris Perini finished sixth, fourth, and sixth outright in the three races, and was the second-best driver in the Radical class in each race.
"I haven't raced since the last round of the Radical Cup Australia last year, so it was an important opportunity for me to get back in the car and build up my race fitness again," said Perini. "We were making adjustments to the car after each race, improving it each time.
"I had some good battles with Nathan (Tigani) but he drove extremely well and I couldn't quite beat him."
Stephen Champion finished 13th, 16th, and 15th outright in the three races, and said he felt a lot more comfortable in the car after some tough luck in recent events.
"Over the last 18 months, I've been involved in some incidents and had some poor results, which have affected my confidence. This weekend, I felt like I got a lot of that confidence back," Champion said.
Sue Hughes had a lot of fun on track, finishing 18th, 19th, and 17th in the three races.
"It's always fun racing with the GWR Australia team, but this weekend was very special because my son Jon Collins was racing in the Formula Open category and it was the first time we'd raced at the same event since 2018," Hughes said.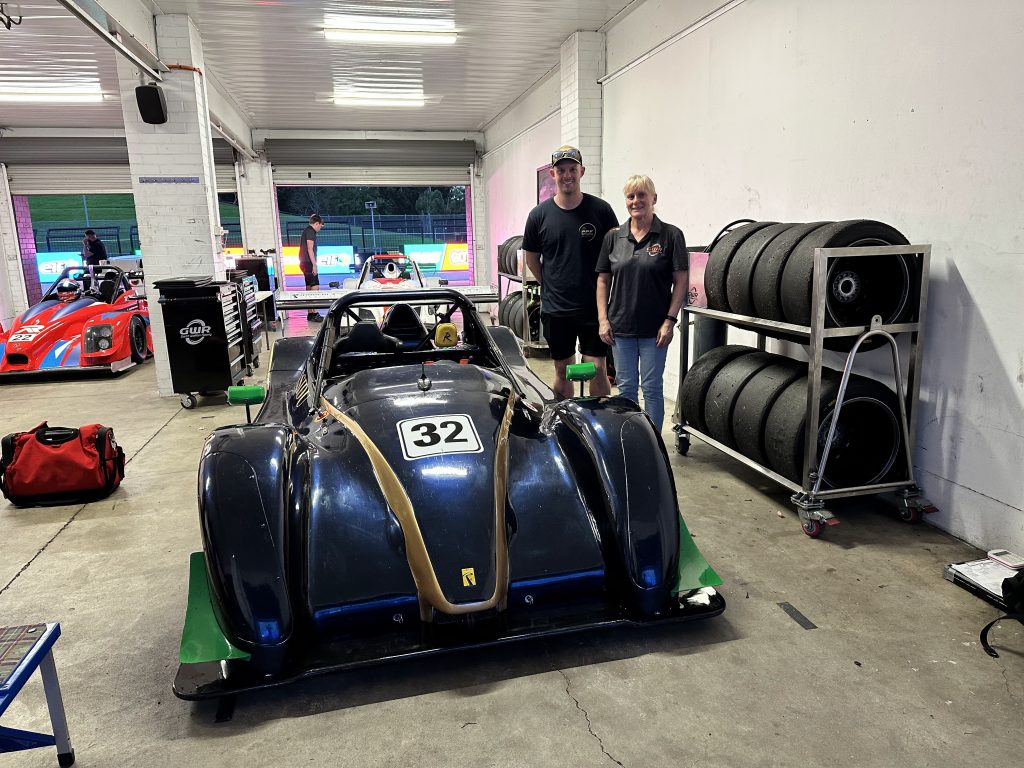 GWR Australia Team Principal Garth Walden said he was pleased with the team's performance.
"It's great to see all three drivers improving throughout the day and having a lot of fun on track," said Walden. "We're looking forward to the next NSW Supersports round at the end of May and building on the momentum we've gained here at Sydney Motorsport Park."