GWR Australia has achieved its first-ever Porsche Paynter Dixon Carrera Cup pole position and podium result, Dylan O'Keeffe qualifying fastest in Round 2 of the championship at Winton and finishing third overall for the weekend.
O'Keeffe was unlucky not to win Race 1 after a tangle with a backmarker late in the race saw him relegated to second position; he then finished third and fourth in Races 2 and 3 to secure third place overall for the round.
"Our pace was good this weekend, it was just a shame I was involved in the Race 1 incident and then my starts in Races 2 and 3 weren't quite as good as they needed to be, which meant I lost a couple of positions off the line," O'Keeffe said.
Duvashen Padayachee looked set for a good weekend after qualifying fourth, but his weekend unravelled when he out-braked himself into the first corner, sliding off the road and falling to 13th. He recovered to finish 11th, but more drama was in store in Race 2 when he slipped off the track once again due to fluid on the track, dropping to 15th. He fought back to 10th in Race 3.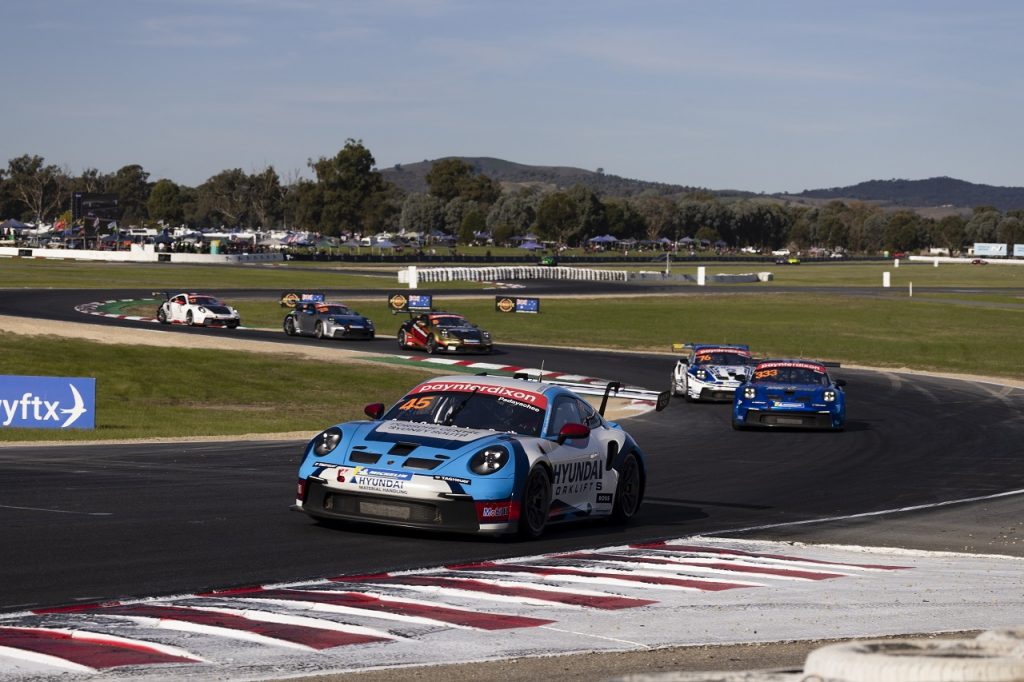 "It was a weekend of unfulfilled potential," Padayachee admitted.
"The car was fast this weekend and it was one of my best qualifying results, but it was my mistake at the start of Race 1 that buried us in the field and it was hard to come back from there, due to the difficulties in overtaking."
Michael Almond qualified 11th and improved to eighth in Race 1, but slipped on the same fluid as Padayachee and fell to 12th in Race 2.
Almond showed great pace in Race 3 and was making up positions before a flat tyre pitched him into a spectacular spin at Turn 6; the resulting unscheduled pit stop dropped him to the back of the pack.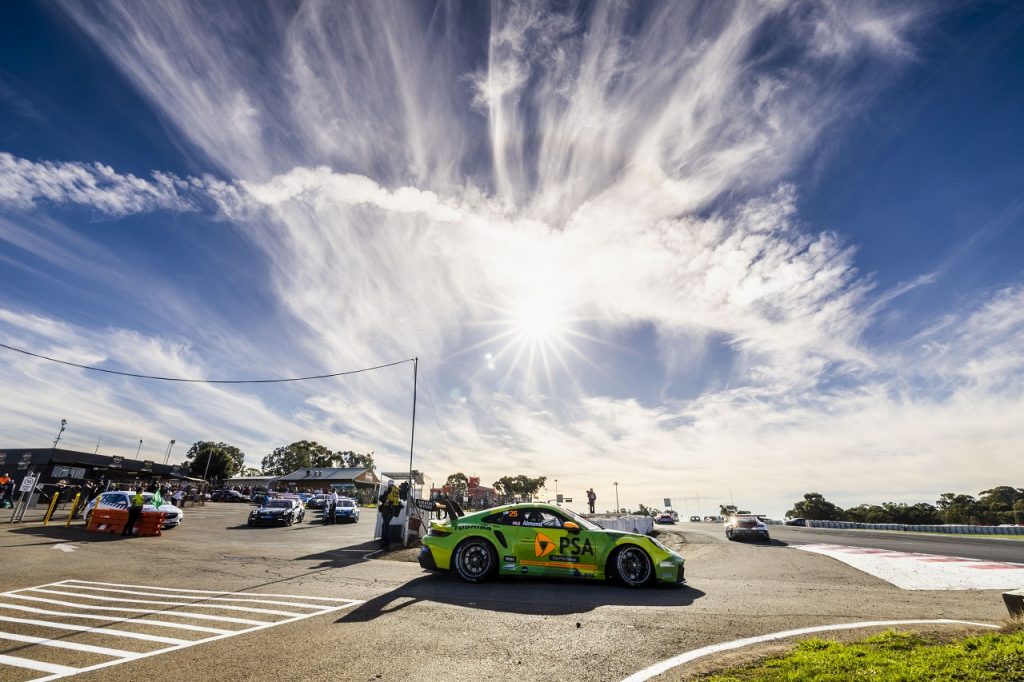 "The car was really fast this weekend and the GWR boys did a ripper job, but unfortunately I was a bit under the weather and didn't maximise its potential," Almond said.
"Everything is coming together nicely though, and I'm really looking forward to the next round at Hidden Valley."
Team owner Garth Walden was pleased with the team's efforts over the weekend, pointing to the progress made since the Australian Grand Prix.
"Results-wise, it was a bittersweet weekend because there were a few moments where we didn't capitalise on our potential, but the car speed was a big step forward from the Grand Prix and in particular, qualifying was a considerable improvement," Walden said.
"We've learned a lot over the last two race meetings at circuits with completely different characteristics, so we're looking forward to heading up to Darwin for the next round in June."
Round Results Summary
Qualifying: O'Keeffe 1st, Padayachee 4th, Almond 11th
Race 1: O'Keeffe 2nd, Almond 8th, Padayachee 11th
Race 2: O'Keeffe 3rd, Almond 12th, Padayachee 15th
Race 3: O'Keeffe 4th, Padayachee 10th, Almond 18th
Carrera Cup Championship Points
1. Harri Jones – 309
2. David Russell – 239
3. David Wall – 234
4. Max Vidau – 232
5. Dylan O'Keeffe – 212
6. Dale Wood – 166
7. Christian Pancione – 154
8. Aaron Love – 147
9. Simon Fallon – 144
10. Ryan Suhle – 143
=13. Michael Almond – 90
=13. Duvashen Padayachee – 90