Radical Sportscars has today unveiled the latest generation of its internationally-acclaimed SR3 race car, which will be available for purchase directly from GWR Australia.
The covers of Radical's latest creation – the SR3 XX – were lifted today, revealing a subtle but sophisticated evolution of the previous-generation SR3 RSX, which has been on sale since 2014.
Compared to the RSX, the SR3 XX's most notable upgrade is an all-new solid-state power distribution module (PDM), which enhances the data options available to Radical drivers.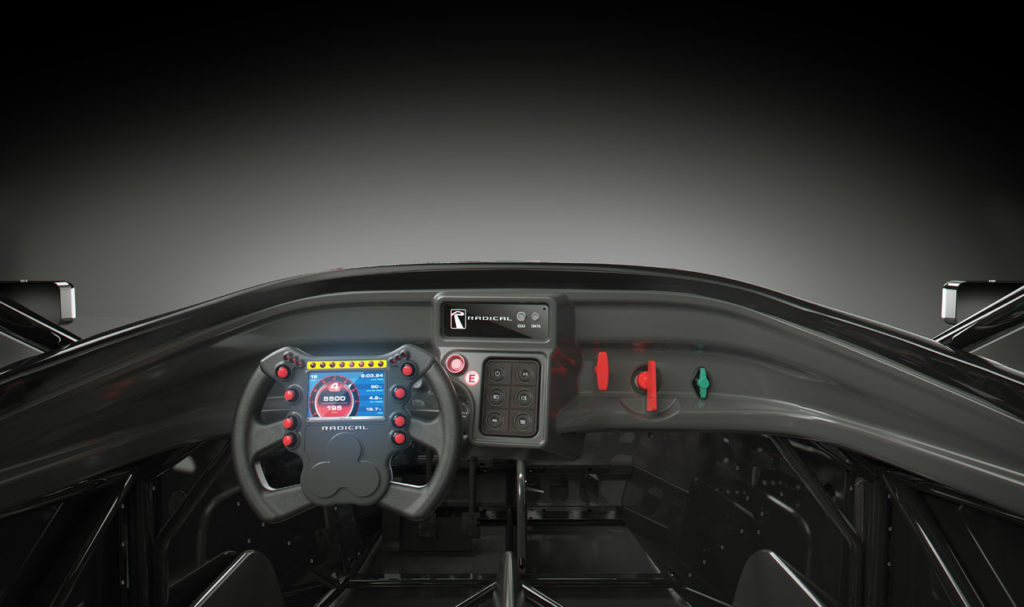 The solid-state PDM replaces the previous conventional wiring loom to send, store and process electrical data and telemetry. As well as making data transmission faster and simpler, the PDM also represents a 65 per cent weight saving compared to the wiring loom.
From the driver's seat, the most immediately noticeable difference is a re-designed cockpit, with a new dashboard and a multi-function steering wheel with an integrated digital display to present a range of real-time data to the driver.
The Radical SR3 XX also comes with some new options, including tyre pressure and temperature sensors and ride height sensors.
Mechanically, the Radical SR3 XX retains the fundamental mechanical components of the RSX, including a four-cylinder Suzuki motorcycle engine and a six-speed paddle-shift gearbox.
Styling upgrades for the SR3 XX include revised LED race lighting, composite mirrors and new rear-wing endplates. For additional comfort, new 60mm wider moulded twin and single-seat options have been introduced, offering greater lateral stability and safety.
GWR Australia team owner Garth Walden said he can't wait for the first Radical SR3 XX to arrive in Australia.
"Just looking at the photos and specifications of the Radical SR3 XX makes me excited," Walden said.
"Radical didn't need to make too many changes to the SR3 package, because the design was already so sound.
"The XX is a case of taking a good thing, and making some subtle improvements. For our customers, the added data capabilities will make it easier for us to analyse vehicle behaviour, fine-tune the setup and provide the drivers with more detailed feedback to hone their technique on the track.
"Apart from that, anyone who buys a Radical SR3 XX will still enjoy all the things we know and love about these cars, including the tremendous amounts of grip and insane corner speeds you can carry thanks to the aerodynamics."
The Radical SR3 XX is now available to be ordered through GWR Australia. As an official Radical agent, GWR Australia is authorised to source parts and conduct factory-approved maintenance on all Radical race cars. GWR Australia driver Chris Perini is the reigning Radical Australia Cup Champion, and also leads the 2020 series ahead of fellow GWR drivers Peter Paddon and Stephen Champion after winning both races in the season opener at Sydney Motorsport Park in March.