GWR Australia's Porsche Paynter Dixon Carrera Cup drivers are aiming to continue their winning record at Hidden Valley when the series returns to the Darwin circuit this weekend, with two of the team's drivers winning the most recent rounds at the venue.
Michael Almond won the most recent Carrera Cup round at the track in 2019, while Dylan O'Keeffe was victorious in the 2018 event. While Duvashen Padayachee is yet to reach those glorious heights, he is confident the past success of his team-mates will stand him in good stead this weekend.
"The last time I raced at Hidden Valley was in 2019, and I walked away with the overall win, so it's a track that has fond memories for me," Almond said.
"I'm excited for this weekend, because I feel like I'm on top of the car now. At the Grand Prix, I was very much learning the car but at Winton, I was a lot more comfortable and by the end of that event, I felt like I was on top of it.
"Qualifying this weekend will be the biggest challenge; when all the cars are on the track together, there will only be about two seconds between each car, so finding clear track will be critical."
"Hidden Valley was where I won my first Carrera Cup round in 2018, so it's a track I enjoy," O'Keeffe added.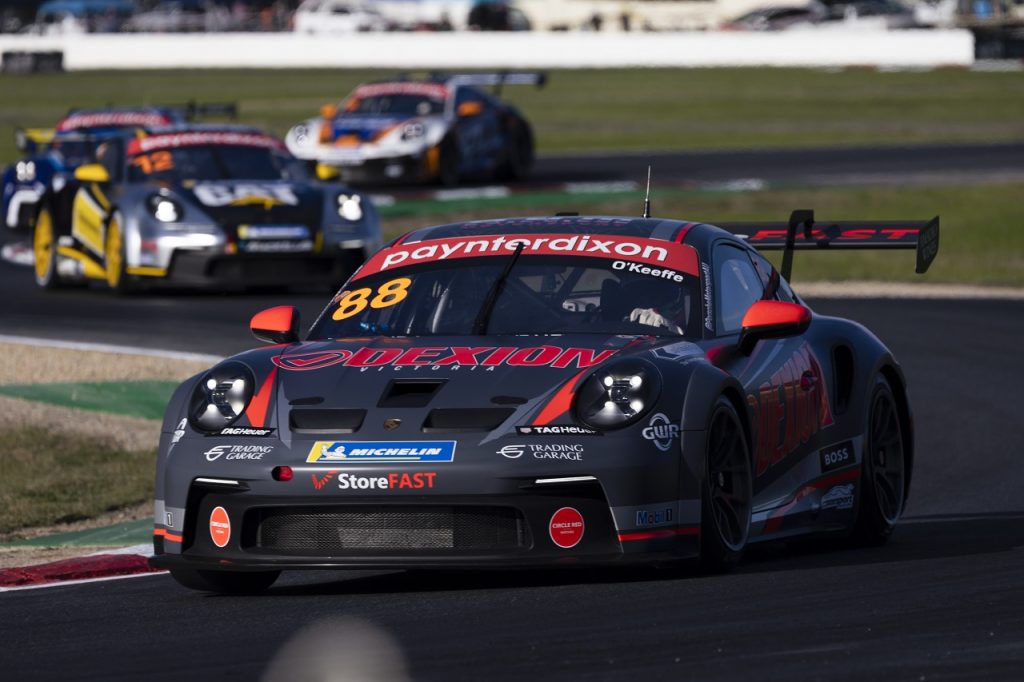 "At Winton, we nailed qualifying and our car was quick in the early stages, but it didn't seem to perform quite so well once more rubber was laid down on the track so we struggled a bit in Race 3," he said.
"It was sort of the opposite to the first round at the Grand Prix, where I qualified poorly but was running in the lead pack by the last race.
"For Darwin, we need to combine our Winton qualifying form with our Grand Prix race pace and put the whole weekend together."
Padayachee said the team's familiarity with the track will stand all drivers in good stead for the round.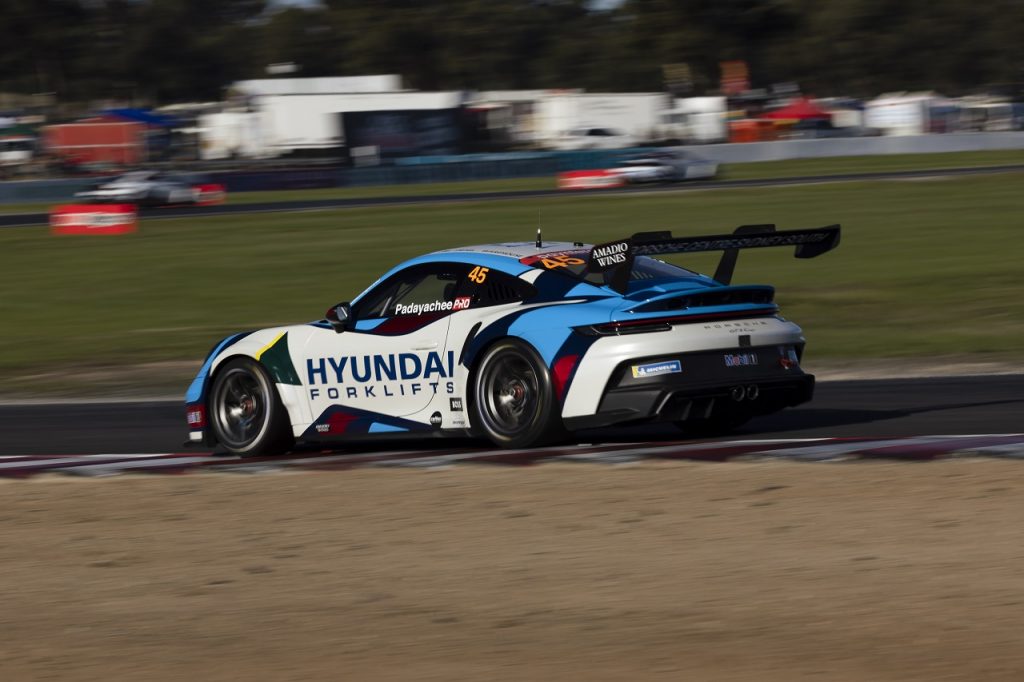 "Dylan and Michael have both had round wins at Hidden Valley, so hopefully it's my turn this weekend!" Padayachee said.
"The advantage we have is that all three of us have raced at the track, so we all know how to attack it and the GWR team has a good understanding of base setup. We should be able to launch straight into practice and fine-tune the cars from there."
This weekend's action kicks off with a pair of practice sessions tomorrow, with qualifying and racing on Saturday and Sunday.
Carrera Cup Round 3 Schedule
Friday, 17 June
10:10am – Practice 1 (25 min)
1:30pm – Practice 2 (25 min)
Saturday, 18 June
10:10am – Qualifying (20 min)
2:10pm – Race 1 (18 laps)
Sunday, 19 June
9:15am – Race 2 (18 laps)
1:10pm – Race 3 (18 laps)