GWR Australia Fanatec GT World Challenge Australia powered by AWS drivers Brett Hobson, Mike Bailey, Mike Sheargold and Garth Walden are excited to acquaint themselves with Wanneroo Raceway for this weekend's Round 2 of the championship at the Bosch Power Tools Perth SuperSprint.
Of the four drivers, only Hobson and Walden have previously raced at the venue – Hobson's last outing was in the 2015 Super2 Series, while Walden's one and only race meeting at the track was at a state event back in 2012.
"It's been ages since I've raced at Wanneroo, so I'm looking forward to dialling myself back into the track," Hobson said.
"Last time I raced there in Super 2, it was a tough weekend because we had just repaired the car from an incident at a previous event, so I'm aiming for a more positive outing this time around."
Hobson and Bailey showed potential in the season opener at Bathurst, although their chances of a better result were compromised by a couple of incidents.
"While I had co-driven in Mike's car before, it was the first time he had driven alongside me in the GWR team, so it was a case of learning what he needs to maximise his performance," Hobson said.
"While the Bathurst results weren't what we were aiming for, there were certainly glimpses of potential. Neither of us had a lot of time in the car during practice because of wet weather and red flags, but our race pace was decent, especially in Race 2."
Meanwhile, Walden and Sheargold suffered a deflating tyre in the first of the Bathurst races but fought back for third in the Am class in the second race.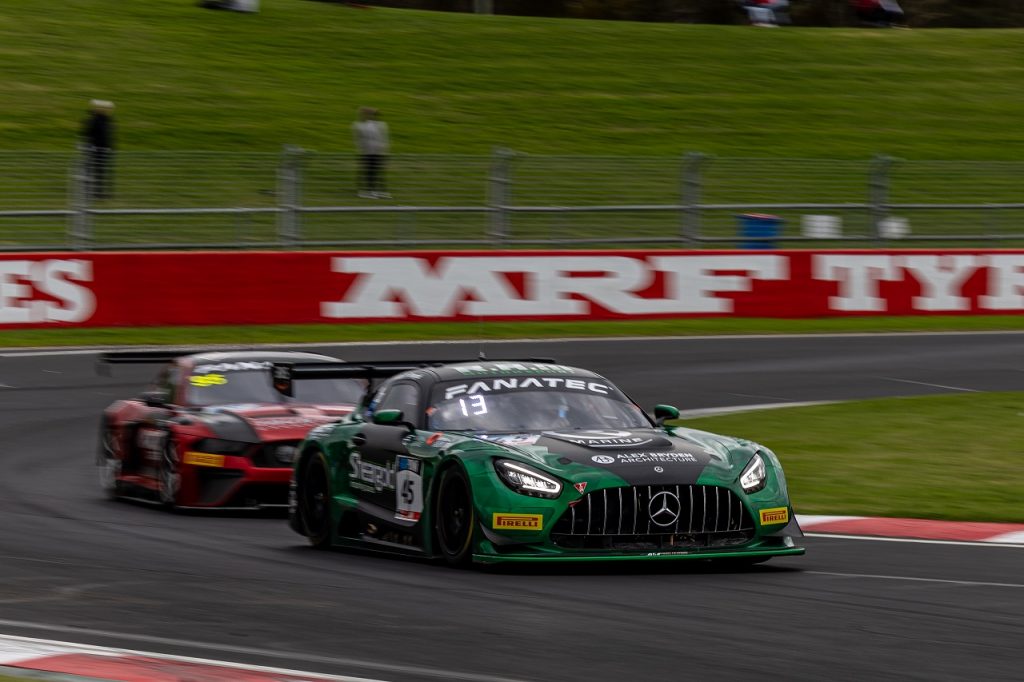 Walden said the nature of the Wanneroo track makes car setup particularly tricky.
"As well as the abrasive surface that can be very hard on tyres, Wanneroo also has a variety of different types of corners that present some real challenges with car setup," Walden said.
"There are some long, constant radius corners, some sharper 90-degree corners and some quick direction and camber changes heading up the hill through Turns 2, 3 and 4. Getting the car set up to deal with all those different elements is quite tricky."
"In the lead-up to this weekend, Mike and I have spent some time on the simulator, which has been useful for us to discuss braking zones, turn-in points and racing lines."
This weekend's GT round will again consist of a pair of one-hour races, with compulsory pit stops in each race.
GT World Challenge Round 2 Schedule
Friday, 28 April
9:10am – Practice 1 (40 min)
12:00pm – Practice 2 (40 min)
Saturday, 29 April
9:10am – Qualifying 1 (10 min)
9:25am – Qualifying 2 (10 min)
12:40pm – Race 1 (60 min)
Sunday, 30 April
10:25am – Race 2 (60 min)