GWR Australia's Porsche Paynter Dixon Carrera Cup Australia drivers, Dylan O'Keeffe and Duvashen Padayachee, are gearing up for what looks set to be a wet seventh round of the championship at the Repco Bathurst 1000.
Rain is forecast to fall on all four days of the event, throwing a challenge at drivers and teams alike, but Padayachee is confident the GWR squad will rise to the occasion.
"Fortunately, both Dylan and I have driven the new 992 Cup car in the wet, so we have an idea of how it's going to behave on a low-grip surface," Padyachee said.
"In saying that, the conditions at Bathurst look like they will be extremely wet all weekend, so it's certainly going to be tricky. The priority will be staying out of trouble and bringing the car home in one piece."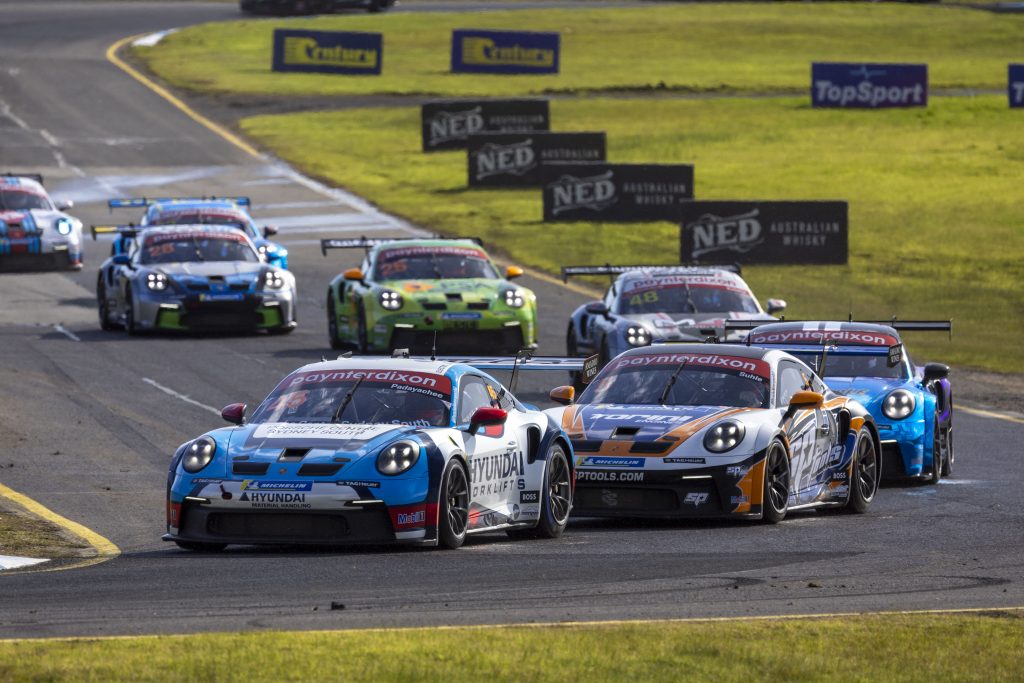 As well as keeping his Porsche in one piece, O'Keeffe also has the Carrera Cup title in mind – he comes into the weekend third in the standings, 84 points behind leader Harri Jones.
"After the last round at Sandown, the championship has become very close, with at least five drivers still in contention for the title," he said.
"At Bathurst, it's imperative that we finish ahead of the series leader to make sure I'm in a position to fight for the title on the Gold Coast."
O'Keeffe had been hopeful of seeing some record-breaking lap times from the 992 Porsches, but admits the wet weather will make it unlikely.
"With the extra downforce, the new cars should be very quick over the top of the Mountain in the dry, but obviously if it's wet we won't get to see how the lap times compare to the old cars, which is a shame," O'Keeffe said.
"Fortunately, the cars are good to drive in the wet and still offer up plenty of grip."
The Carrera Cup action commences with a 50 minute practice session tomorrow morning, followed by qualifying in the afternoon.
Carrera Cup Round 7 Schedule
Thursday, 6 October
8:55am –Practice (50 min)
5:10pm – Qualifying (20 min)
Friday, 7 October
2:15pm –Race 1 (15 laps)
4:15pm –Qualifying (40 min)
Saturday 8 October
3:20pm – Race 2 (9 laps)
Sunday, 9 October
9:40am – Race 3 (9 laps)