Brett Hobson is pumped up for his first experience racing a production car this weekend in the Bathurst 6 hour which will form one half of a double duty weekend, with Hobson also defending a Trophy class points lead in Fanatec GT World Challenge Australia Series powered by AWS.

Hobson was initially second at the conclusion of racing at Phillip Island in the opening round of the GT World Challenge Australia series however a post-race penalty for the initial round winner elevated Hobson up the order and handed him the points lead.

Round two of the series takes place this weekend as part of the Hi-Tec oils Bathurst 6 hour, where Hobson will also compete in a Mercedes A45 alongside Michael Sheargold and Ollie Shannon.

"This weekend is going to be really busy and quite unlike anything I've really done before," said Hobson.

"I came into 2021 wanting to as much racing as possible so obviously I jumped at the chance to do the big event at Bathurst. It's my first time racing a production car, so there's plenty for me to learn but I did about a dozen laps in testing in the lead up and the car is being really well prepared."

Hobson will have to quickly adapt between the Mercedes A45 and the Nissan GTR he is campaigning in the GT World Challenge Australia Series, fortunately Hobson has a wealth of experience in the Nissan at Bathurst.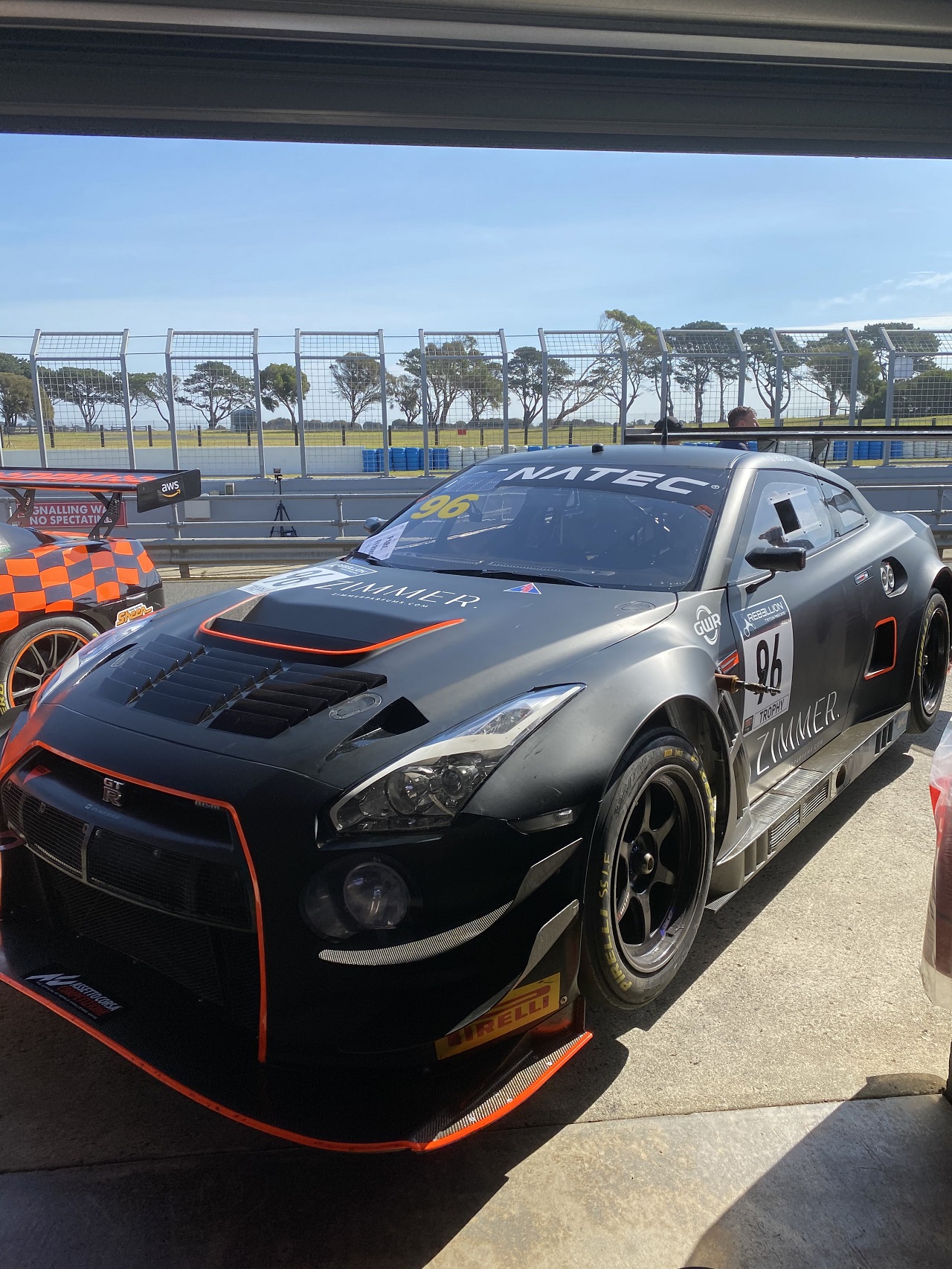 "I've run the GTR at Bathurst about half a dozen times now, we competed in the 12 hour twice and had a few runs at Challenge Bathurst so there's a lot of confidence for me around the car and track combination."

"Hopefully the conditions on the weekend will suit our car because if they do, we can certainly be competitive. There's no reason we can't match the lap times we've run in the past at Bathurst, and they are times that we're expecting will put us towards the front."

"Garth and everyone back at the shop have done a really great job preparing both the cars in the lead up so I've got full faith it will be a good weekend," concluded Hobson.

The Hi-Tec Oils Bathurst 6 Hour event takes place this weekend from April 2-4 with all races from both GT World Challenge Australia and the six hour race itself, shown live on 7MATE.

GT World Challenge Australia Schedule:
Friday, 2 April
9:10am – Practice 1 (30 min)
2:55pm – Practice 2 (30 min)
Saturday, 3 April
9:05am – Qualifying 1 (20 min)
9:35am – Qualifying 2 (20 min)
2:15pm – Race 1 (60 min)
Sunday, 4 April
8:50am – Race 2 (60 min)

Bathurst 6 Hour Schedule:
Friday, 2 April
10:20am – Practice 1 (60 min)
5:00pm – Practice 2 (60 min)
Saturday, 3 April
8:15am – Practice 3 (40 min)
4:40pm – Qualifying Bottom 50% (20 min)
5:05pm – Qualifying Top 50% (20 min)
Sunday, 4 April
11:15am – Race (6 hour)