The first examples of Radical's latest SR3 XX sports car have arrived in Australia, Radical Australia East taking delivery of two brand-new cars on Friday.
The two SR3 XXs have been sold to three-time Radical Australia Cup Champion Peter Paddon and two-time NSW Supersports Champion Steve Champion – they will be prepared by GWR Australia.
Paddon and Champion attended the team's headquarters on Monday. As well as seeing their new race cars in the flesh for the first time, they also undertook a seat fitting and driving position configuration session.
While both drivers will have to wait a little longer to turn their first laps in anger, they were able to admire the Radical SR3 XX's updated styling, such as the revised LED lighting and new rear wing endplates. They were also particularly impressed by the AiM Technologies Formula steering wheel, which incorporates a range of functions and data parameters.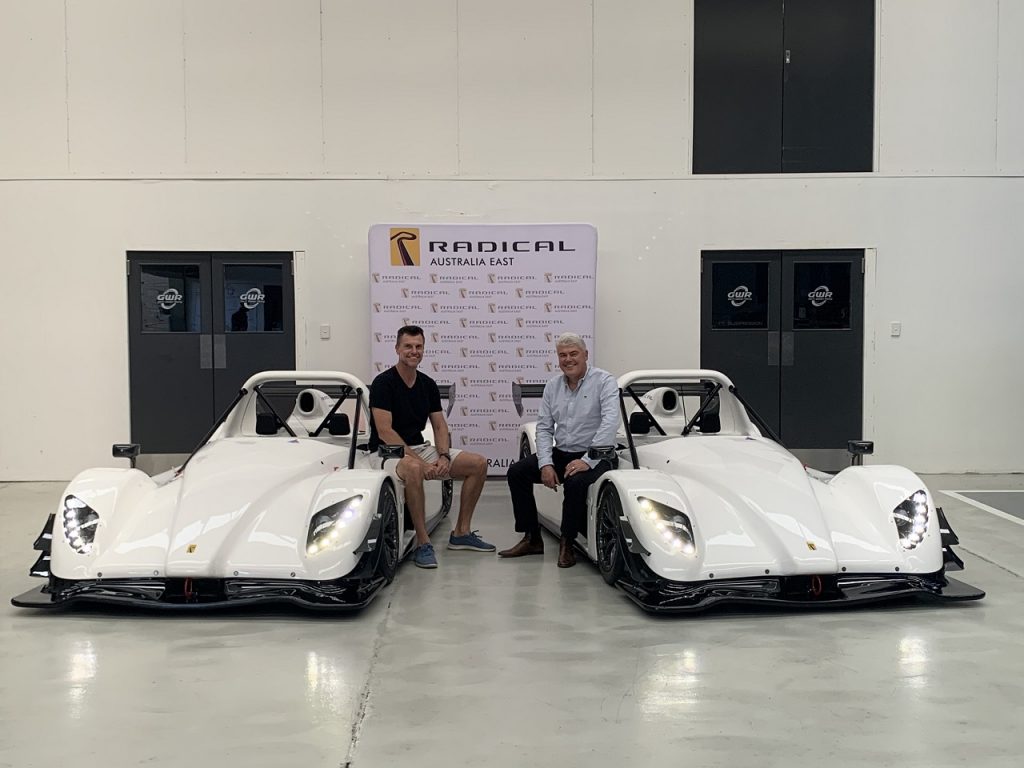 "The Radical SR3 XX looks better than I imagined," Champion said.
"It has lovely clean lines and there's a lot less clutter under the engine bay.
"The steering wheel feels good to hold, and the data readouts are both comprehensive and easy to access.
"Looking at the car today is making me very impatient to turn some laps – I can't wait for our first test day!"
"It's a really cool thing – it has a few subtle enhancements, like the extra dive-plane and the LED headlight flashing feature, which I think will come in handy," Paddon added.
"The driving position is improved – the seat is further back, which improves the comfort and ergonomics for a taller driver like me, and the pedals are in a better spot.
"I'm very keen to see how it feels on the track; getting the setup right is going to be key, so we'll be working to make sure we understand the balance of the car and optimise the settings."
Radical Australia East owner Garth Walden said the successful arrival of the two Radical SR3 XXs is a landmark occasion for the operation.
"It's a very exciting day for Radical Australia East – it's a fantastic time for us as the new distributor to land our first two cars, and we have another three on the way," Walden said.
"The electronic side of things with the steering wheel and ECU is a massive upgrade on the previous model, and the rest of the package is a subtle evolution – everything is tighter, improved and more refined. The fundamental ingredients are the same, but they didn't need to change much because they were already excellent." Paddon and Champion will shake down their Radical SR3 XXs next Wednesday at Sydney Motorsport Park, with Round 2 of the RA Cup taking place at SMP on 30 April-2 May.