GWR Australia's RA Cup contenders will embark upon double duty at this weekend's Shannons Motorsport Australia Championships event at Sydney Motorsport Park.
Peter Paddon, Chris Perini and Stephen Champion will each compete in both the RA Cup and Australian Prototype Series races. They will be joined in the APS races by Sue Hughes, who makes her return to national-level motorsport after spending last season in the NSW Supersports Championship.
Paddon took overall honours in the opening RA Cup round at Bathurst and like Champion, he has upgraded to Radical's latest SR3 XX.
The two new SR3 XXs arrived in Australia less than a fortnight ago, with Paddon and Champion shaking them down on Wednesday morning at SMP.
"It feels really good – there are some subtle but noticeable improvements compared to the previous RSX, Paddon said.
"Like any new race car, there are always things to fine-tune that you don't know about until you hit the track for the first time, which is why the shakedown session was important.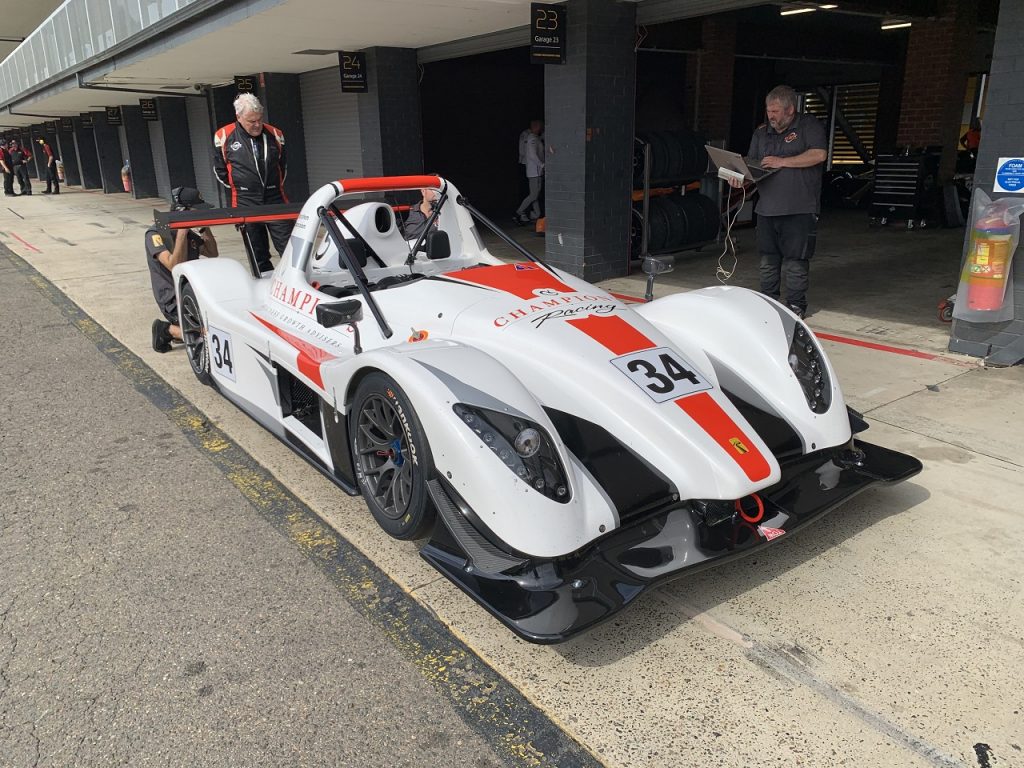 "We spent the morning making some setup adjustments to refine the handling and we'll keep developing it throughout this weekend," Champion added.
"That's one of the reasons it's good to be competing in both categories this weekend, we have plenty of track time to keep learning and making improvements."
Perini was the overall winner last time the national Radical series appeared at SMP, taking honours in the opening round of the 2020 season before it was suspended due to COVID-19.
SMP Event Schedule
Friday, 30 April
9:05am – APS Practice 1 (20 min)
9:55am – RA Cup Practice 1 (20 min)
1:10pm – RA Cup Practice 2 (20 min)
4:00pm – APS Practice 2 (20 min)
6:20pm – RA Cup Qualifying (20 min)
8:25pm – APS Qualifying (20 min)
Saturday, 1 May
8:30am – APS Qualifying (20 min)
4:55pm – APS Race 1 (20 min)
6:05pm – RA Cup Race 1 (50 min)
Sunday, 2 May
9:05am – APS Race 2 (20 min)
2:35pm – APS Race 3 (20 min)
3:10pm – Radical Cup Race 2 (50 min)