Variety is the theme for GWR Australia at this weekend's Supercheap Auto Bathurst International, with the team running four different cars across four categories.
In the Fanatec GT World Challenge Australia Powered by AWS 3 Hour, team boss Garth Walden and Mike Sheargold will team up in the RAM Motorsport Mercedes-AMG GT3, which will be one of the main contenders in the Am Class.
Walden and Sheargold will be aiming to bounce back from the disappointment of the Bathurst 12 Hour earlier in the year, where they chalked up a DNF.
In the Porsche Michelin Sprint Challenge, Indiran Padayachee will be lining up in his 991 Mk2 Porsche GT3 Cup car. Padayachee also competed in the Bathurst 12 Hour earlier in the year, where he teamed up with Eric Constantinidis and Aaron Zerefos in a Porsche 911. Padayachee is currently fifth in the Sprint Challenge Pro-Am standings.
One car making a welcome return to the track will be the Race for a Cure BMW M2 Competition, in the hands of Ben Kavich for this weekend's quartet of 30 minute Australian Production Car Series races. The M2 made a strong debut at the Bathurst 6 Hour earlier this year, with Ben and his brother Michael finishing seventh outright. The M2's strong straight-line performance will make it a formidable package at the Mountain this weekend.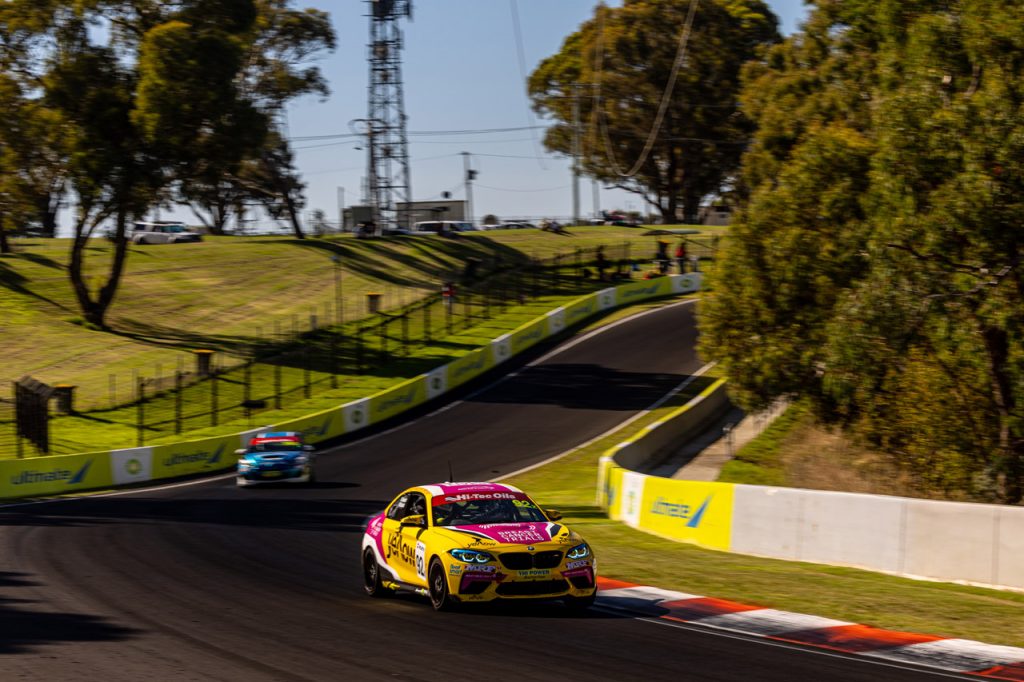 Rounding out the GWR squad will be Steve Roberts in his Radical SR8, for the non-championship Australian Prototype Series races. Roberts is coming off the back of a consistent season in the NSW Supersports Championship, in which he finished second overall in Class 2.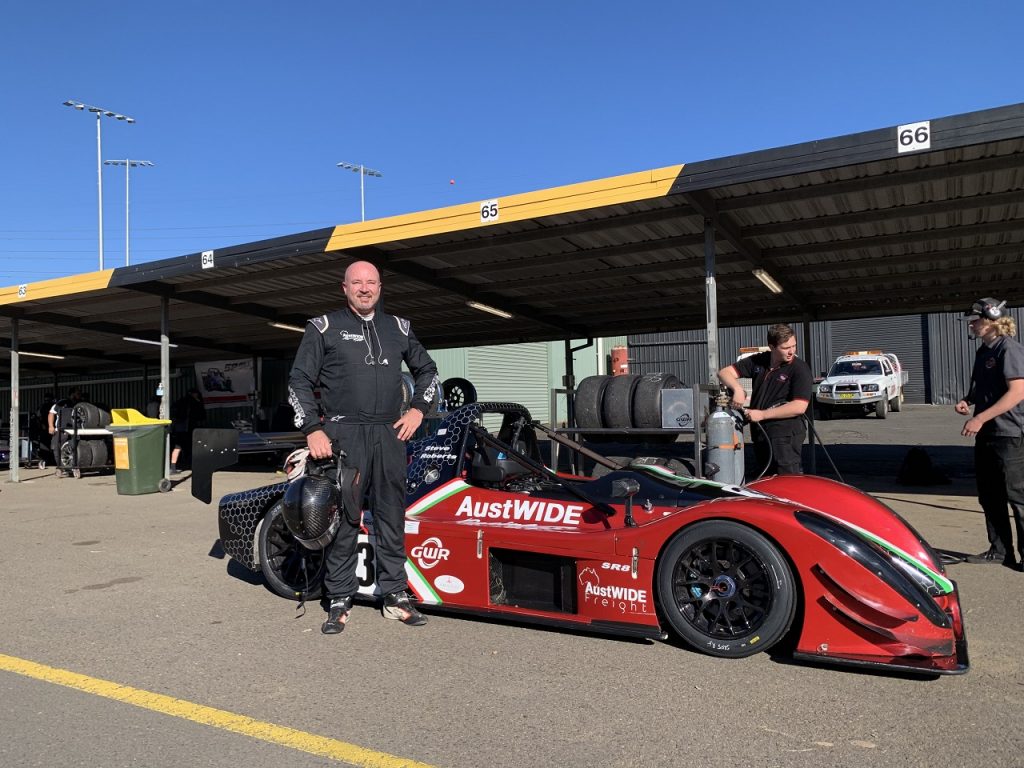 This weekend's racing will be shown live on Stan Sport on Saturday and Sunday.
Bathurst International Schedule
Friday, 11 November
7:20am – Production Cars Practice (30 min)
8:00am – Porsche Michelin Sprint Challenge Practice (30 min)
9:50am – Prototypes Practice (20 min)
10:45am – Production Cars Qualifying (20 min)
11:15am – Porsche Michelin Sprint Challenge Qualifying (20 min)
2:05pm – GT Practice 1 (40 min)
2:55pm – Prototypes Qualifying (20 min)
3:25pm – Porsche Michelin Sprint Challenge Race 1 (30 min)
5:10pm – Production Cars Race 1 (30 min)
Saturday, 12 November
7:20am – Production Cars Race 2 (30 min)
8:00am – GT Practice 2 (40 min)
9:35am – Prototypes Race 1 (20 min)
10:05am – GT Qualifying 1 (20 min)
10:35am – GT Qualifying 2 (20 min)
12:40pm – Porsche Michelin Sprint Challenge Race 2 (25 min)
1:15pm – Production Cars Race 3 (30 min)
2:30pm – Porsche Michelin Sprint Challenge Race 3 (25 min)
5:30pm – Prototypes Race 2 (20 min)
Sunday, 13 November
7:20am – Prototypes Race 3 (20 min)
8:05am – Production Cars Race 4 (30 min)
10:40am – GT Race (3 hours)