GWR Australia driver Steve Champion has wrapped up his second-consecutive NSW Supersport title by a slim two-point margin, recovering from some early adversity in a tense season finale at Wakefield Park today.
Champion qualified his Radical SR3 in fourth position, but his championship hopes took a severe battering at the start of Race 1, when contact from another car caused him to spear sideways across the race track and into the path of his innocent team mate Ryan Godfrey.
The collision caused terminal damage to Godfrey's car and although the GWR crew were able to patch up Champion's car enough for him to return to the circuit, he did not complete sufficient laps to be classified as a finisher.
A full repair job on Champion's car saw him returning to the track for Race 2 and he finished fourth outright (second in the Radical SR3 class) with a storming recovery drive. Another fourth-place finish in Race 3 was enough to seal the crown.
"When I got back to the pits in Race 1, I thought it was all gone and I didn't have a chance," Champion said.
"Garth (Walden) did the numbers and said I needed to come second in my class in the last two races. In Race 2 I put my head down and had a bit of luck when a couple of other drivers came together and then in Race 3, there was not as much grip so I just brought it home.
"It's a bit surreal to win back-to-back titles. I didn't think I'd be doing much racing this year, let alone taking out the title."
Champion's Race 1 demise opened the door for Peter White to claw his way into title contention and the Radical SR8 driver was looking good after taking outright victory in Race 2, with an opportunistic move on Nick Kelly during a late shower of rain. Third in Race 3 saw White ultimately finishing third in the standings, just five behind Champion and three adrift of Kelly.
"I'm a little disappointed with the last race, but I made up for that in the second race – after winning it, I was on such a high," White said.
"All in all, it was a great weekend – the championship was close and heading into the last race, any three of us could have won, which was just fantastic for the series."
Michael Donnellan enjoyed a typically consistent weekend, finishing 12th, ninth and 13th in the three races and securing fifth in the championship. The Sydney neurosurgeon said he thoroughly enjoyed his first season of motorsport competition.
"My best race was the second race, because I handled the rain well – that's what I'm going to take home today," Donnellan said.
"In terms of fun, I give the season a 10 out of 10, I've had a ball. In terms of personal performance, I give myself a seven – I'm still on a steep part of the learning curve but I'll be better-prepared for next year."
Sue Hughes also enjoyed the event, battling with Donnellan in each race and chalking up a pair of top-10 finishes.
"My weekend was absolutely superb; the first race was fun battling with Michael, the second race was interesting in the rain and then I was able to pass Michael in Race 3," she said.
"Working with GWR has been fantastic – everyone is so great and my team mates are lots of fun to work with."
Despite the collision at the start of Race 1 and another tangle in Race 2, Ryan Godfrey finished the weekend strongly with sixth in Race 3.
"Qualifying was good, the first and second races were disappointing but the last race was positive – the team got the car back up and running very quickly and we had strong speed," Godfrey said.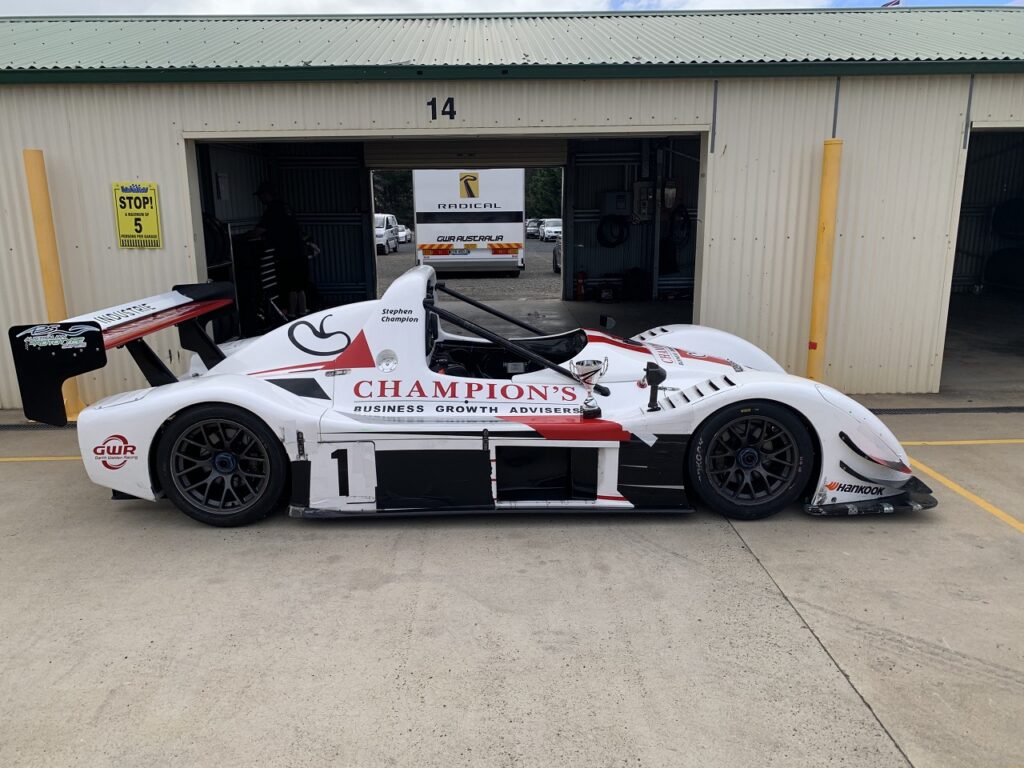 NSW Supersports – final standings
1. Steve Champion – 150
2. Nick Kelly – 148
3. Peter White – 145
4. Peter Clare – 123
5. Michael Donnellan – 110
6. Ryan Godfrey – 102
7. Sue Hughes – 82
8. Neale Muston – 78
9. Chris Barry – 78
10. Steve Roberts – 77