Fresh from winning the GT class at Challenge Bathurst on the weekend, RAM Motorsport/GWR Australia Mercedes-AMG GT3 drivers Michael Sheargold and Garth Walden are aiming to secure a top three result in the Fanatec GT World Challenge Australia Am Class when the series concludes at the Valo Adelaide 500 this weekend.
The Challenge Bathurst event was a fruitful one for Sheargold and Walden; both drivers achieved their personal-best lap times around Mount Panorama, with Walden's 2:04.36 lap time the fastest for a GT car at the event.
Sheargold said while the Challenge Bathurst GT win was satisfying, the most valuable aspect of the weekend was the improvements made to the car.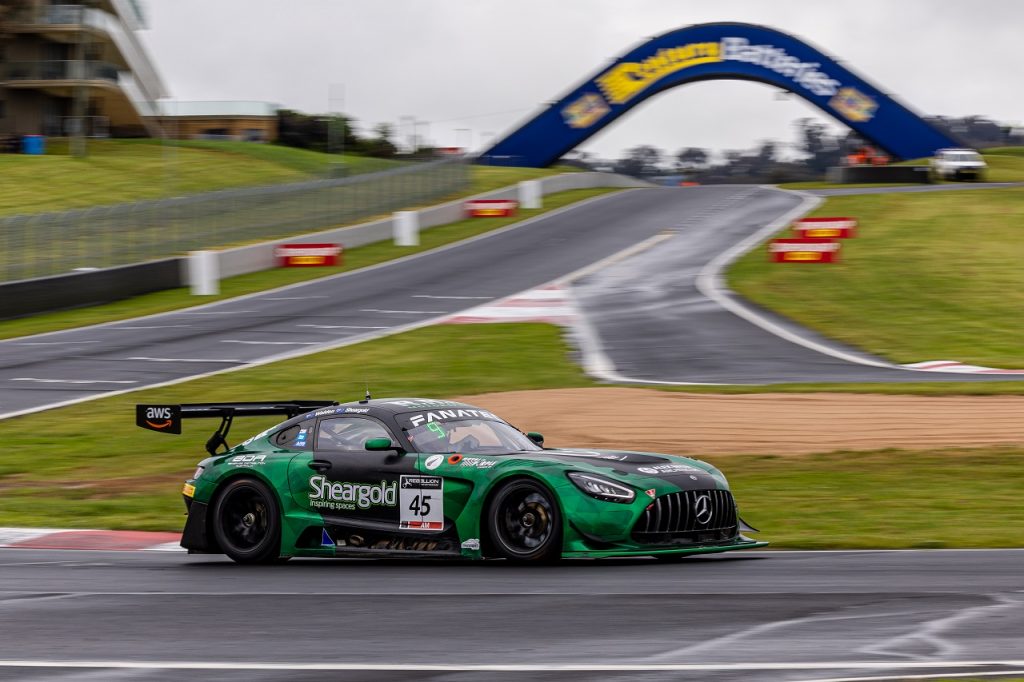 "In the 3 Hour race at the Bathurst International, I was fairly comfortable in the high-speed corners, but we were struggling with some oversteer in the slower corners, which was affecting my confidence," Sheargold said.
"We made some changes to settle the back of the car down and the car improved noticeably. I was able to accelerate harder and earlier out of the low-speed turns without feeling like the rear was going to snap sideways."
Heading into the Adelaide GT round, Sheargold and Walden sit third in the GT World Challenge Am Class standings, just one point behind second-placed Matt Stoupas. Sheargold said second in the title race is certainly the goal.
"We have our eyes firmly on second place in the Am Class, but we're expecting it to be a very competitive contest," he said.
"Matt (Stoupas) has a lot of experience in GT cars, but we also need to be careful of Ross Poulakis (currently fourth in the standings) – he's not that far behind us and he's been very fast this year."
Both drivers are relatively inexperienced at the Adelaide street circuit; it will be Sheargold's first appearance at the venue, while Walden has one prior outing in the 2016 Carrera Cup Championship.
"I'm excited about racing at Adelaide, because it's obviously a track with a lot of heritage, but I'm also nervous because I've seen how unforgiving it can be," Sheargold said.
"Thankfully, the improvements we unlocked at Bathurst will ensure we head into the weekend with a package that is comfortable to drive, so I'm looking forward to learning another new track."
This weekend's GT races will be shown on FOX Sports and Kayo as part of the Adelaide 500 event coverage.
GT World Challenge Australia Round 6 Schedule
Thursday, 1 December
9:10am – Practice 1 (25 min)
1:20pm – Practice 2 (25 min)
Friday, 2 December
9:20am – Qualifying 1 (20 min)
9:50am – Qualifying 2 (20 min)
2:05pm – Race 1 (40 min)
Saturday, 3 December
9:35am – Race 2 (40 min)
Sunday, 4 December
8:40am – Race 3 (40 min)