GWR Australia driver Dylan O'Keeffe has moved up to third in the Porsche Paynter Dixon Carrera Cup Australia with his second-consecutive podium finish at Hidden Valley on the weekend.
After qualifying third, O'Keeffe slipped to fourth after running wide late in Race 1 but recovered to third with an excellent start in Race 2, and scored another third-place finish in Race 3 to secure an overall podium for the weekend.
It was a tougher weekend for the team's other two drivers; Duvashen Padayachee finished in the mid-pack in each race, while Michael Almond spun out of contention in Race 1 while attempting an overtaking move on another competitor at Turn 1 and had to charge through the field in Races 2 and 3.
Nevertheless, the GWR Australia squad learned more about the new Gen 992 Porsche GT3 Cup car and the crew are looking forward to the next round at Townsville in July.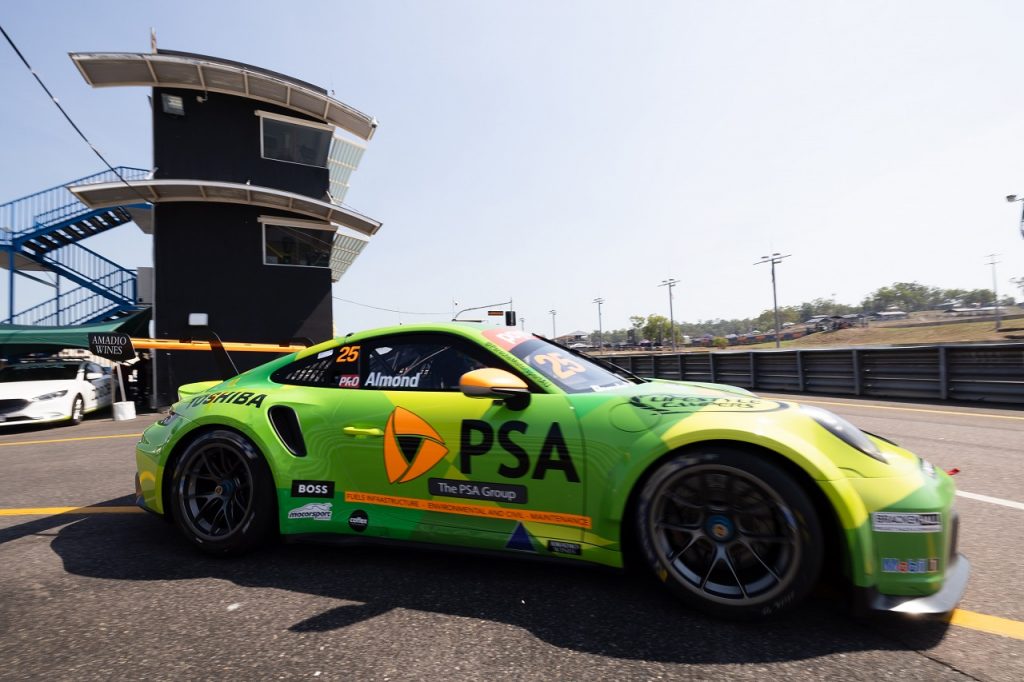 Round Results Summary
Qualifying: O'Keeffe 3rd, Almond 15th, Padayachee 16th
Race 1: O'Keeffe 4th, Padayachee 15th, Almond 18th
Race 2: O'Keeffe 3rd, Almond 14th, Padayachee 15th
Race 3: O'Keeffe 3rd, Almond 11th, Padayachee 16th
Overall: O'Keeffe 3rd, Almond 13th, Padayachee 16th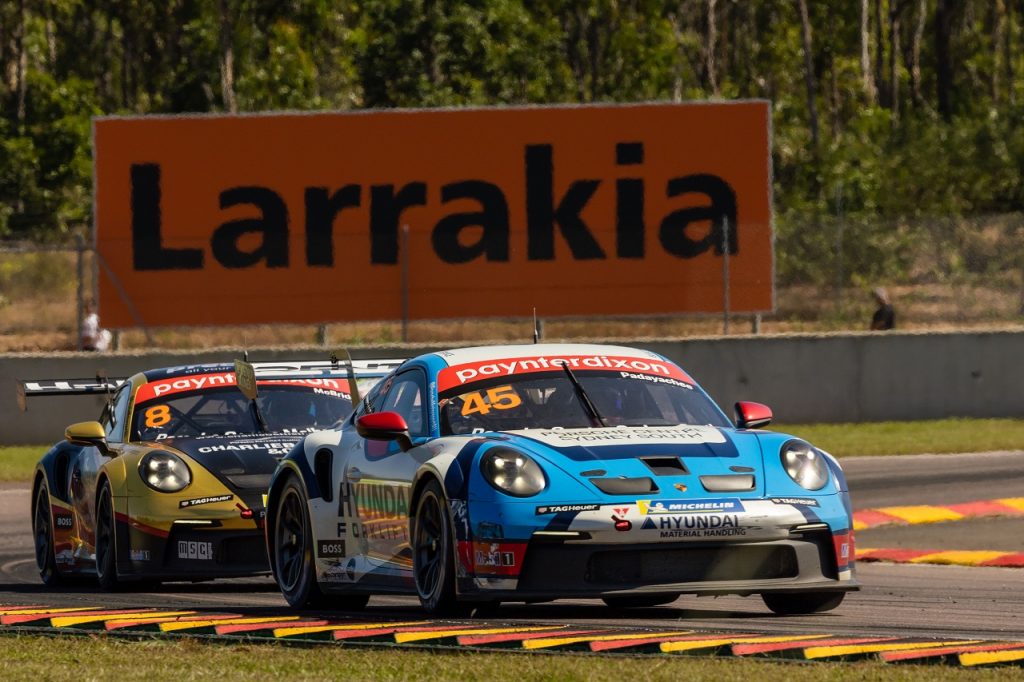 Carrera Cup Championship Points
1. Harri Jones – 477
2. David Wall – 363
3. Dylan O'Keeffe – 350
4. Dale Wood – 341
5. Max Vidau – 304
6. David Russell – 293
7. Christian Pancione – 262
8. Luke Youlden – 200
9. Ryan Suhle – 178
10. Simon Fallon – 164
15. Michael Almond – 128
16. Duvashen Padayachee – 125