GWR Australia has scored back-to-back Class A1 wins in the Hi-Tec Oils Bathurst 6 Hour, with the RAM Motorsport entry of Michael Sheargold, Dylan O'Keeffe and Ollie Shannon finishing fourth outright.
The Breast Cancer Trials/Yellow Pages BMW M2 also made a fine debut to its racing life, with brothers Ben and Michael Kavich finishing seventh outright and sixth in Class X.
Unfortunately, the third GWR entry of Garth Walden, Michael Auld and Tyler Everingham retired from the race with a turbo boost problem.
Sheargold, who also won his class in the 2021 race, was thrilled to return to the top step of the podium.
"It was just amazing – we were the only Class A1 car to finish on the lead lap," Sheargold said.
"We were even in with a chance of an outright podium at one stage, but it wasn't to be – the Class X BMWs were just a bit too fast.
"The car run faultlessly all day, Ollie and Dylan both did an incredible job and the GWR guys were amazing as always.
"Last year's class win was special but we had to work hard to fight our way back through the field after an early tyre failure, whereas this year was a lot smoother and more trouble-free. We'll have to see if we can come back and do it again next year."
The Kavich brothers were also elated with their performance in the freshly-built BMW M2.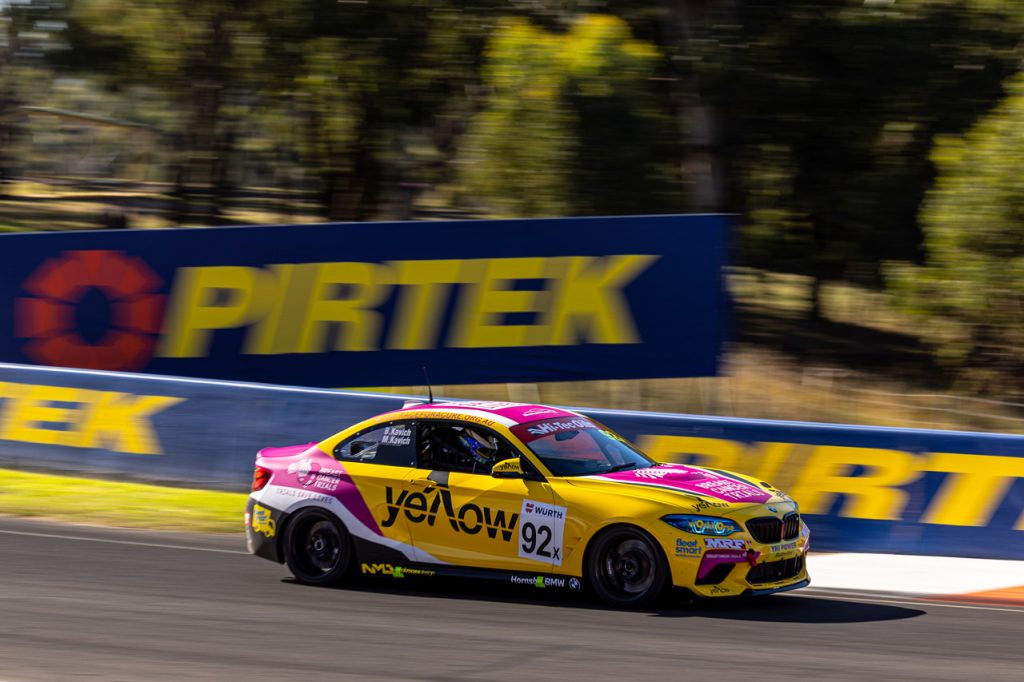 "Considering the car was only finished on Thursday and we only had a few laps before the race to do systems checks, it's magical – GWR have done a fantastic job and built such a strong car," Ben Kavich said.
"Yellow Pages got some valuable coverage and we raised more than $23,000 for Breast Cancer Trials, so we ticked all the boxes.
"Seventh outright is a good result and it gives us something to build on now – we can go away and develop the car some more for next year."
While team owner Garth Walden's car did not finish, he was still pleased with the team effort.
"From an overall team perspective, it was a great weekend," Walden said.
"The class win for the RAM boys was awesome; obviously Dylan and Ollie drove well, but I was also impressed with Mike's improvement compared to last year – he was fast and consistent.
"I'm proud of our crew for all the work they did to put the Kavich BMW on the track and seventh outright was an excellent result for those boys.
"It's a shame our car didn't finish – we had good pace at the start, but we had a tyre puncture that put us a lap down and then there was the boost issue which got progressively worse."