Another hectic weekend of racing awaits the GWR Australia motorsport services organisation, which will run a total of seven cars across four categories in two different states.
The bulk of GWR's activities will take place at Queensland Raceway's Shannons Motorsport Australia Championships round, where the team will run five cars in Radical Cup Australia for Chris Perini, Peter Paddon/Peter Carr, Steve Champion, Ash Samadi and Sue Hughes, with Perini, Carr and Samadi to also contest the Australian Prototype Series races.
Additionally, Indiran Padayachee will compete in the Porsche Michelin Sprint Challenge while closer to home, Brent Howard will race his BMW M3 in the NSW Production Touring Cars Championship.
GWR drivers currently occupy the top three positions in the standings, with Perini holding a 13-point advantage over long-time rival Paddon, who sits one point ahead of Carr courtesy of scoring a bonus point for setting the fastest lap in the first race of the year.
Last time Perini raced at Queensland Raceway was in the Australian Superbike Championship race meeting in 2014, when he finished in the top 10 for the weekend aboard a Ducati Panigale.
"I have fond memories of my time on the Superbike – it was fun racing, but it was tough competing as a privateer up against the factory outfits," Perini said.
"The Radical will certainly be a very different beast compared to the bike, but I'm looking forward to it."
With just 25 points separating the top six drivers in the championship, Perini said the priority is ensuring the weekend is trouble-free.
"With the points being so close, we're going to have to bring our A-game and we definitely can't afford a DNF – that would put us well back," he said.
"I always knew the two Petes would be strong, but the West Aussies have been surprisingly competitive. At the start of the season, I expected them to take a few rounds to get up to speed but I was wrong – they've been on the pace from the word go."
Paddon has never raced at Queensland Raceway, but his co-driver Carr has achieved success there in Aussie Race Cars. Paddon also completed a test day at QR along with the other GWR drivers.
Champion has raced at Queensland Raceway in the Australian Prototype Series, while Hughes has competed at the Ipswich venue in Sports Racers and Production Cars. Samadi also has extensive experience at the venue, having raced there in everything from Porsche Carrera Cup to MGF Trophy series.
"The track looks simple, but you need to be precise – there are a couple of big braking zones which you have to get right, along with corner exits," Champion said.
"There are also some bumps at the turn-in points for some of the faster corners, especially Turn 1."
Following his outing in Carrera Cup at Tailem Bend last weekend, Indiran Padyachee will revert to his 991 Mk2 Porsche GT3 for this weekend's second round of the Porsche Michelin Sprint Challenge, in which he currently sits fifth in the Pro-Am standings.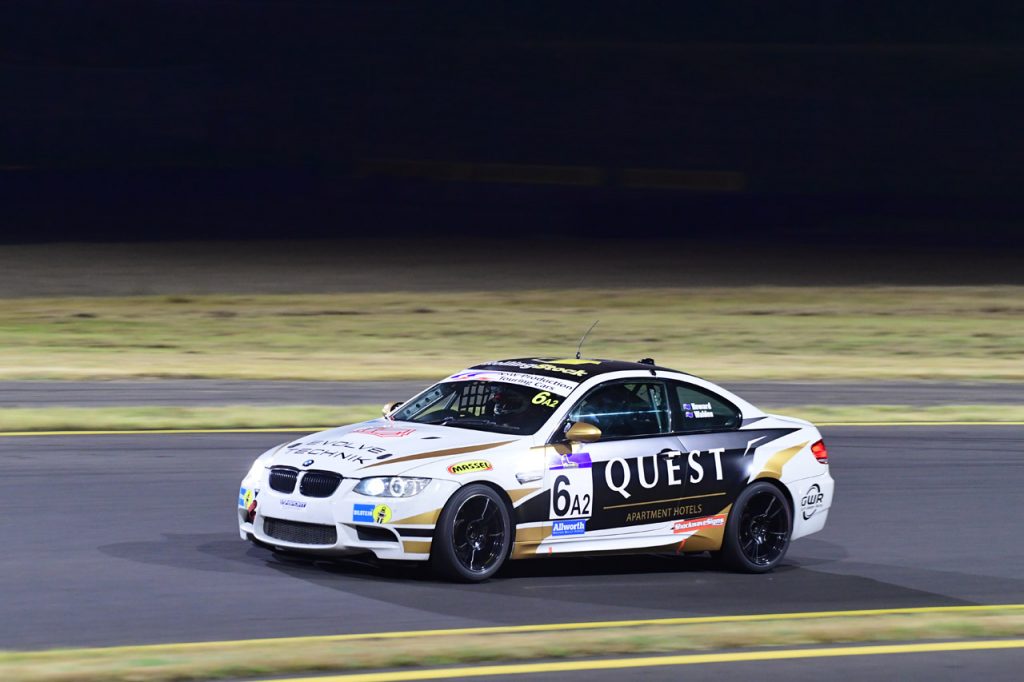 Brent Howard will also be aiming to carry the momentum from a strong previous round of the NSW Production Touring Cars Championship; Howard is currently third in the Class A2 standings.