Canberra racer Simon Arthur is set for his first circuit racing event in more than 17 years, competing for GWR in Round 1 of the NSW Supersports Championship at Phillip Island this weekend aboard a Radical SR3 RSX.
Arthur's last foray into circuit racing competition was in 2005, when he competed in the Lotus Trophy and Aussie Racing Car Series. Since then, Arthur has raced extensively on dirt bikes, but said he felt the time was right to return to four wheels.
"I've done a lot of racing on dirt bikes and unfortunately had a few injuries, so in the interests of self-preservation, I decided to make the shift back to four wheels," Arthur said.
"Racing in the Lotus Series and Aussie Racing Cars was a long time ago, but I really enjoyed it and I thought it would be fun to have a dabble in a car again."
Having tested his Radical, Arthur said the most challenging aspect of the car is adapting to the aerodynamics.
"It's the first time I've driven a car with aero, and it's taking me a while to come to grips with it," he said.
"You have to understand that the faster you go, the more grip you have. It's a bit counter-intuitive, but I'm feeling more comfortable with it every time I drive the car."
Arthur is free of expectations heading to Phillip Island.
"I'm not putting any pressure on myself to achieve anything other than learning the car and the track," he said.
"I want to have fun, and enjoy the experience at driving at such a beautiful circuit again. As long as I keep learning and improving over the weekend, I'll be satisfied."
Arthur will be joined in the GWR stable at Phillip Island by Stephen Champion. The Supersports round will consist of a pair of practice sessions and qualifying on Saturday, followed by a trio of races on Sunday – the races will be live streamed on Blend Line TV.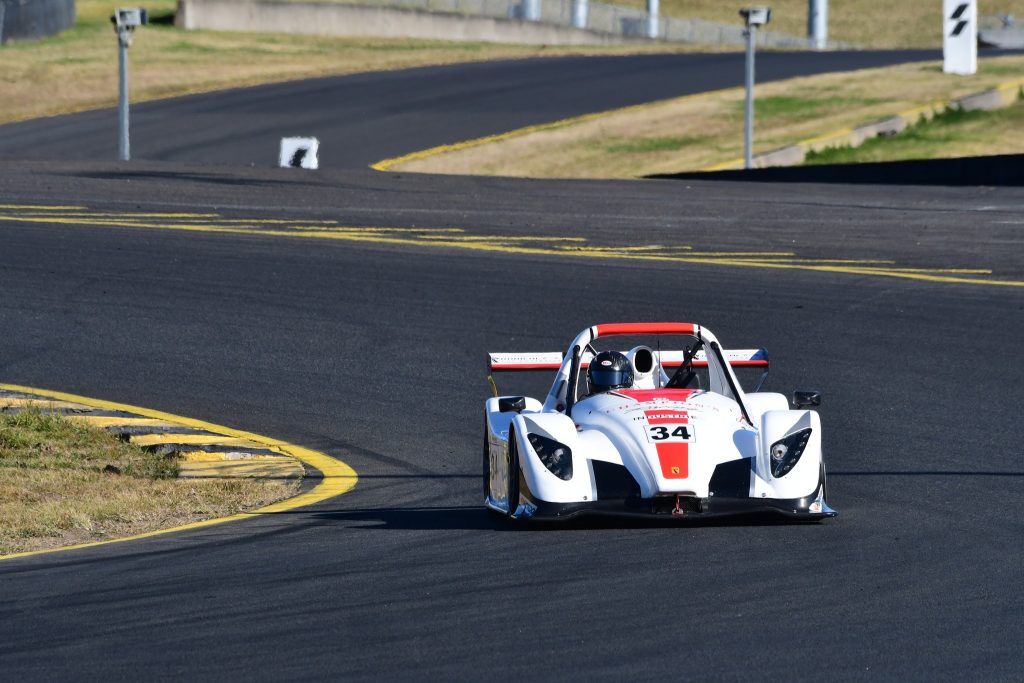 NSW Supersports Round 1 Schedule
Saturday, 4 March
10:30am – Practice 1 (15 min)
1:30pm – Practice 2 (15 min)
4:10pm – Qualifying (15 min)
Sunday, 5 March
10:35am – Race 1 (25 min)
1:05pm – Race 2 (25 min)
3:10pm – Race 3 (25 min)