GWR Australia drivers Indiran and Duvashen Padayachee have teamed up to finish as the highest-placed Porsche in last night's NSW Prod Sports/Super GT 4 Hour under lights at Sydney Motorsport Park, while the team's second car of Michael Sheargold and Garth Walden also finished inside the top ten overall, placing ninth.
In qualifying, Walden took the wheel of the #45 entry, while Duvashen Padayachee was entrusted with qualifying duties for the #34 machine. The pair finished the session in sixth and seventh, respectively.
Both drivers were able to show genuine car speed in the Top 10 Shootout, with Padayachee vaulting to fourth and Walden able to hold his spot in sixth.
Some deft race-craft in the early stages saw Walden running as high as second outright at one stage, before he was overtaken by some of the faster, GT3-spec cars. Indiran took starting duties in car #34 and settled into 10th position.
"We set the car up for the cooler, night-time conditions towards the end of the race, so we just had to survive the early laps while the sun was still in the sky," Padayachee explained.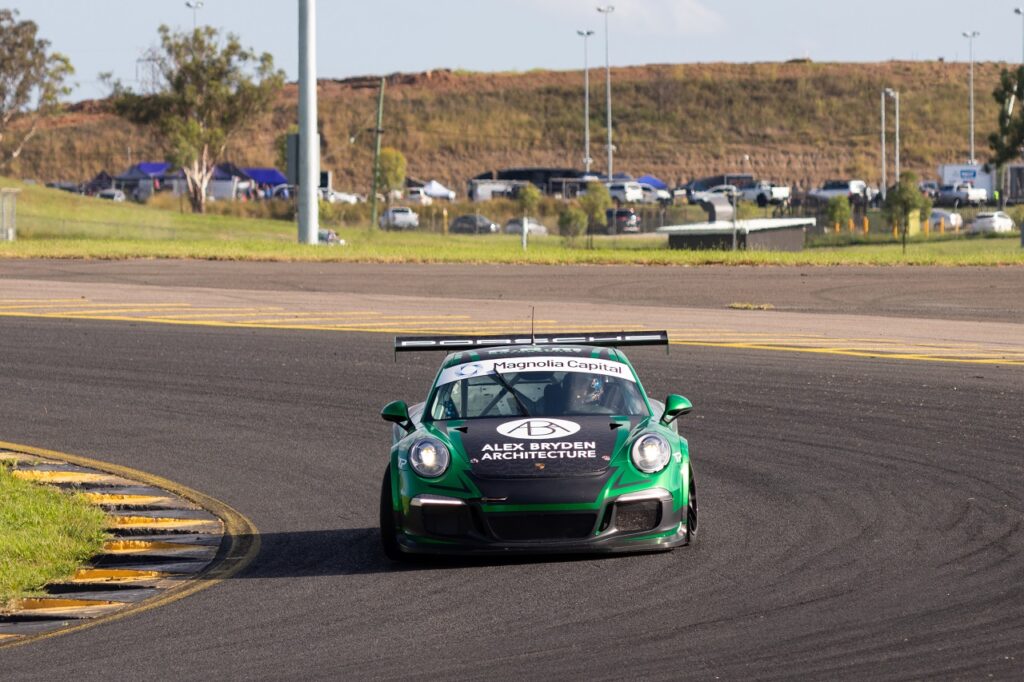 Up until the intervention of a Safety Car with roughly 70 minutes remaining, both cars were comfortably running around the top 10 and looking to move back forward as track conditions swung back into their favour.
The Safety Car allowed the team to change their strategy in order to gain an advantage on the competition, both cars pitting for their final compulsory pit stops. The racing resumed under green flag conditions with just over an hour to run. The father and son Padayachee duo showed excellent consistency and made late gains to finish first of the Porsches in the race, finishing seventh overall. Sheargold and Walden finished ninth overall and were the second Cup car to the chequered flag.
The Padayachees said the weekend was most enjoyable.
"Teaming up with dad was a lot of fun and racing under lights was spectacular," Duvashen said.
"There were some high-quality drivers in the field tonight, so seventh outright and first of the Porsches is a satisfying result."
Sheargold said the race meeting – just his second event in the Porsche – was a valuable experience.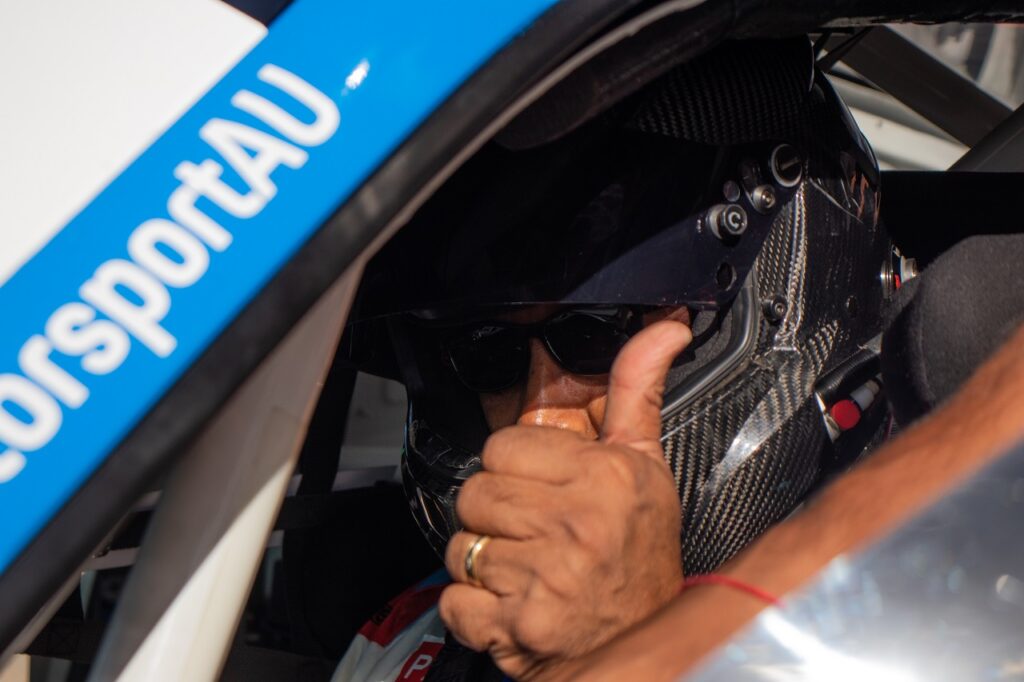 "This weekend was a massive learning curve for me, but pretty essential because it's very valuable experience moving forward for other events," Sheargold said. "It's a big box ticked in my development as a driver, to get through this race and complete the longer stints, not just physically but managing the car as well."

Team boss Garth Walden was also upbeat about the results the event.

"We struggled a little a little in terms of our tyre wear, I pushed to hard early on and paid the price late on in the early stints. We learnt for later on, to be easier on the equipment," said Walden.

"I was extremely happy with how Sheargold performed, being his first major endurance event, he handled the pressure extremely well. I'm looking forward to seeing him in future events."

Results Summary:
Duvashen Padayachee/Indiran Padayachee:
Qualifying – 7th
Top 10 Shootout – 4th
Race – 7th

Michael Sheargold/Garth Walden:
Qualifying – 6th
Top 10 Shootout – 6th
Race – 9th