Duvashen Padayachee will be racing for a worthy cause when he lines up alongside GWR Australia team-mates Michael Almond and Dylan O'Keeffe for this weekend's fourth round of the Porsche Paynter Dixon Carrera Cup at the NTI Townsville 500.
Padayachee and his family are participating in the Dry July initiative to raise valuable funds for cancer patients, with the proceeds being donated to Restore Physio and Pinc & Steel, two organisations that specialise in rehabilitation for patients who have undergone cancer treatment.
Through the efforts of Duvashen, his mother Salo and father Indiran, the family has already raised more than $7,000 but are aiming to increase that figure this weekend.
"We'll be running Dry July stickers on my Porsche and I have a donation link on my Instagram profile, so the plan is to raise awareness of what we're doing and hopefully bring in some more donations over the next few days," Padayachee said.
"With cancer fundraising, a lot of the focus is often on treatment and prevention, which are important, but cancer patients also need to go through extensive rehabilitation programs, which can be very expensive.
"The support we've received has already been amazing, so hopefully we can keep the momentum going this weekend."
Fans will be able to donate directly to the cause by scanning the QR code on Padayachee's Carrera Cup car and contributing through the online portal.
Meanwhile, Michael Almond will be in for an extra busy Townsville race meeting – as well as competing in Carrera Cup, he will also be steering a '69 Camaro in the Touring Car Masters Series.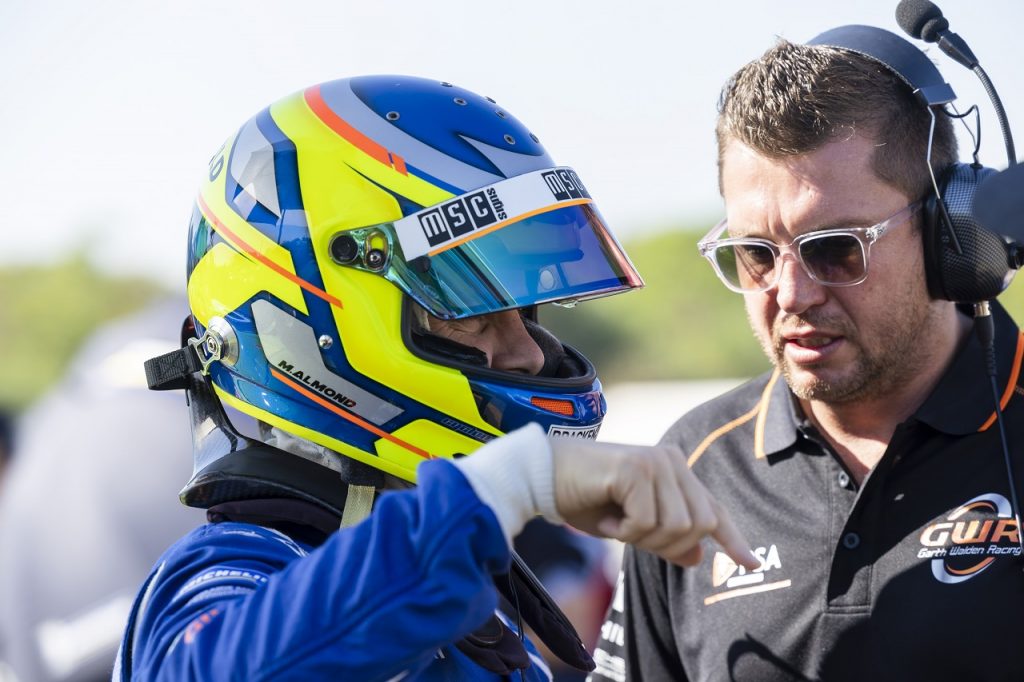 "Jumping from one car to the other will make it a hectic weekend, especially on Sunday morning when there's a Carrera Cup race straight after a TCM race," Almond said.
"Going from the Camaro to the Porsche is relatively easy, but it's harder to go the other way, just because the Camaro has so much less grip.
"Anyway, it should be a lot of fun doing the two categories. I'm excited to be back in the Porsche and for Garth and I to explore some more setup options based on what we learned in Darwin."
Rounding out the GWR Carrera Cup attack will be Dylan O'Keeffe, who has established himself as a title contender after back-to-back podium finishes in the last two rounds.
"Our consistency has elevated me into a good championship position, but we just need to find a bit of extra race pace to take the next step forward and compete for regular wins," O'Keeffe said.
"We're very close, so we've reached the point where we're only looking for very small improvements now."
The Carrera Cup action kicks off with two practice sessions tomorrow.
Carrera Cup Round 4 Schedule
Friday, 8 July
9:30am – Practice 1 (25 min)
1:10pm – Practice 2 (25 min)
Saturday, 9 July
8:25am – Am Driver Qualifying (10 min)
8:40am – Pro Driver Qualifying (10 min)
12:45pm – Race 1 (17 laps)
Sunday, 10 July
8:30am – Race 2 (28 laps)
12:45pm – Race 3 (17 laps)