Garth Walden Racing will field two cars in the Super GT 4 Hour at Sydney Motorsport Park this weekend, as the team gears up for a massive 2022 season.
The father-and-son duo of Indiran and Duvashen Padayachee will once again link up for the event, after doing so in 2021 where the pair were the first Porsche across the line in seventh. GWR will also field the RAM Motorsport entry of Michael Sheargold and Garth Walden, who also competed in 2021 where they finished ninth.
In this year's event, the Padayachees will line up in the Porsche 911 GT3 Cup car which competed in last year's Porsche Paynter Dixon Carrera Cup season.
"This will be a great kickstart to the season, it's a really cool event with some unique characteristics and also serves as a great way for us to get back in to the swing of things," said Duvashen.
"With the Bathurst 12 Hour being pushed back, it made a lot of sense to jump in here, it will help Dad and I get race fit again and the format makes it really exciting. You don't ever really get to do a Top 10 shootout outside of Supercars, so it's a pretty cool experience.
"We had a good test day not long ago, it's good to be back in the team environment at GWR, I haven't done a proper race in a while and Dad hasn't been in the car since Bathurst so it's great to get reintegrated.
"Last year we ran really well, so hopefully we can recreate that and be the first Cup car at the end of the race again," Duvashen concluded.
After running last year's event in a Porsche, Sheargold and Walden will run this year in the RAM Motorsport Mercedes GT3 which the duo took to an AM class podium in their first entry to GT World Challenge Australia.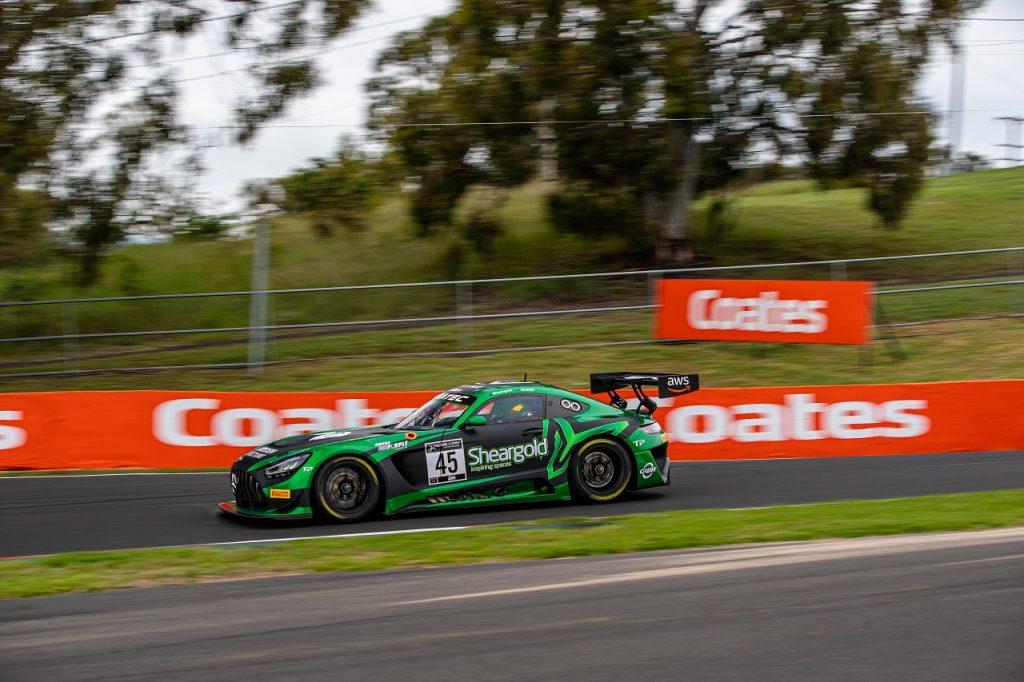 "I don't want to downplay our ambitions, it's an awesome format and race, we expect to be competitive but this is a massive opportunity for us to test out everything again before we start the GT World Challenge Australia season at Phillip Island," said Sheargold.
"It will be interesting to see how we stack up compared to 2021, obviously then we were in a Cup car and now with the Mercedes we should be inherently quicker.
"Hopefully we get in to the top 10 shootout, it's a pretty exciting session and I loved it last year so I'm certainly looking forward to that."
The 4 Hour Enduro will be contested on February 19, with practice and qualifying beginning on February 18. The Super GT Australia round takes place as part of the opening Australian Motor Racing Series round of 2022.