Duvashen Padayachee has taken a pair of outright race victories in Round 2 of the NSW Production Sports Car Championship aboard his GWR Australia Porsche Carrera Cup car at Sydney Motorsport Park today, withstanding a challenge from Andrew Macpherson's Lamborghini GT3 machine.
Padayachee and Macpherson each scored a pole position in the pair of qualifying sessions and were battling closely for the lead in Race 1 before Macpherson pitted with a mechanical issue.
In Race 2, Padayachee launched into the lead at the start and from there he was never headed, withstanding the pressure of a couple of Safety Car restarts to score a comprehensive victory.
Duvashen's father, Indiran Padayachee, finished sixth and fourth in the two races, running as high as second in Race 2.
"We learned a lot this weekend – we were able to do some race runs in the Carrera Cup car and we were able to see how the tyres worked in different scenarios," Duvashen said.
"We knew it was going to be a challenge competing for outright wins up against some high-quality GT3-spec cars this weekend, but our performance just shows the quality of Porsches and we were pleased to showcase the potential of the current generation Cup cars."
"It would have been nice to have followed Duvashen across the line for a 1-2 finish, but I've had a lot of fun this weekend," Indiran added.
"The Prod Sports field is very competitive and I was always in a close battle with other cars."
In the MRF Tyres NSW Production Touring Car Championship, Michael Kavich scored a trio of third-place finishes in his Mitsubishi Evo X, highlighted by a brief stint in the lead in Race 3. Kavich's results saw him winning overall in Class A1.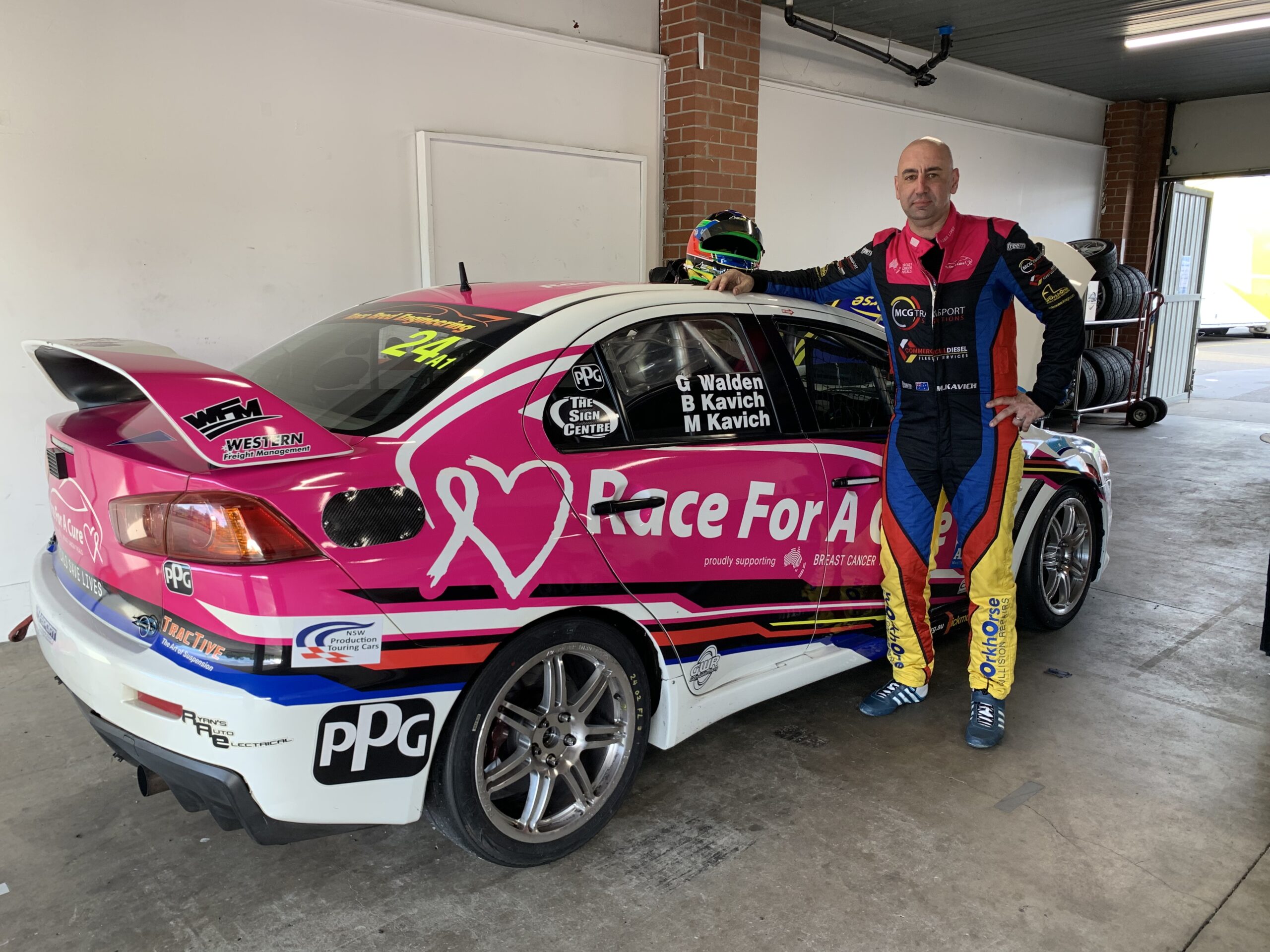 "The car ran well all weekend, but I took a bit of time to dial myself in," Kavich said.
"In the third race, I made a ripper start and was leading for a while; I felt I became more competitive as the weekend progressed."
Michael Sheargold had a consistent weekend aboard his Mercedes A45 AMG, with fifth-place finishes in Races 1 and 2 and sixth in Race 3, finishing second for the round in Class A1.
"We had another decent weekend and we were mixing it in the front pack of cars all day," Sheargold said.
"We made some changes during Friday practice to try and improve front tyre life; we'll continue to work on that aspect of the car for upcoming rounds."
While Brent Howard's BMW M3 was plagued by electrical gremlins which caused it to activate "limp mode" in qualifying and the first two races, Howard was able to finish Race 3 17th outright and fifth in Class A2.
"There's no doubt it was a frustrating day today, but at least we made some inroads in identifying the source of the problem," Howard said.
The next Production Sports and Production Touring rounds will be held at Sydney Motorsport Park on 5-6 September.